A Michigan product with Canadian Indigenous bloodlines, Abby Roque "has turned a lot of heads pretty quickly." She'll probably turn more at the Women's Worlds
It's not as though Abby Roque has come out of nowhere. In fact, the good people of Sault Ste. Marie, Mich., might take offense to their fine Upper Peninsula town being referred to as nowhere. The fact is, Roque has always been right there, hiding in plain sight. All anyone had to do was take the time to look in a couple of unlikely places.
A good place to start might have been the Clarence 'Taffy' Abel Arena on the campus of Lake Superior State University, which has the distinction of being the only arena in the NCAA with more seats (4,000) than students enrolled at the university (about 2,000). From 2001 to 2014, Roque's Canadian-born father, Jim, now a pro scout with the Toronto Maple Leafs, was first the assistant and then head coach of the men's varsity team at the university. Most days, after finishing up at Washington Elementary School, Abby would walk over to the Lake State campus to pick up pucks after practice. "Sometimes if they were having an off-day and they were just playing shinny or showdown, I would try to hop in," she said. "The guys were great about it. If they saw me coming out after practice, they would work with me."
Another place would have been any local rink, where Roque spent her childhood playing AA hockey with boys, before making the boys' varsity team at Sault Ste. Marie High and playing all four of her high school years there. One other place would have been the Roque family backyard, where Abby would play with her friends and father, being coached without even knowing it.
So you may not know much about Abby Roque right now, but don't beat yourself up about it. If you follow women's hockey, you'll be hearing more. A lot more. Because, if observers of the game and her teammates on Team USA are any barometer, Roque is destined for greatness. Roque really burst onto the scene in 2019 when, as a senior at the University of Wisconsin, she scored two goals in two games in the Rivalry Series between the Canadian and U.S. women's teams. "There were really no rumblings about her," said former Canadian national star Cheryl Pounder, now an analyst for TSN. "That was when I first said, 'Whoa, who is this young lady? She's really turned a lot of heads pretty quickly."
As USA hits the ice for the Women's World Championship in Calgary, it will be looking to maintain its world dominance in the game. Of the past nine World Championships, the Americans have won eight of them, and they'll be playing for their sixth straight gold medal in the World Championship. (They've also taken five the past six Under-18 World Championships). And they'll do it with a player in the 23-year-old Roque – playing on a line with national team veterans Amanda Kessel and Alex Carpenter – who has all the markings of greatness. In fact, after one of the events in the Dream Gap Tour this season, an authority no less than USA great Hilary Knight had this to say about Roque: "I think she's going to be the best player in the world, plain and simple. The sky is the limit."
Roque's ascension into such lofty heights is a testament to her passion for the game. When she was growing up, her father knew hockey, of course. But he didn't know anything about girls' hockey, which was why he was content to have her play with boys and chase the puck on the backyard rink. This is not a career that was stage managed. Abby played no elite girls' hockey, nor did she ever put her skates on during the summer months, since she was busy playing soccer and golf. If things turn out the way some believe they will for Roque, Hockey Canada will lament not getting its dibs on her, since she's a dual citizen. In fact, she's a card-carrying member of the Wahnapitae First Nation tribe, part of the Ojibwe First Nation, near Sudbury, Ont., where her uncle Larry Roque is the Chief. Jim Roque grew up in Sudbury, and after his father died in a car accident when Jim was eight years old, Jim played outdoor playground hockey for most of his formative years before hitting his stride in high school and earning his own scholarship at Lake Superior State.
But USA Hockey didn't know anything about her, either. When it came to his own daughter, all Jim saw was a young girl who had a burning passion for the game. There was no end game to all of it, certainly no thoughts of a career as an elite player. But that all changed when Abby was 14 and Jim read somewhere that USA Hockey was holding a regional development camp for girls in Grand Rapids. "I was clueless about girls' hockey," Jim said. "I saw something about this camp and I said to her, 'Hey, do you want to check this out?' We didn't know any girls who played, we had no idea how she'd fare against other girls. She gets there are there are girls from (Detroit-based elite teams) Honeybaked and Little Caesars and she gets invited to the national camp in Rochester. From there, it kind of took a life of its own. She started getting recruited and then she was part of the of U.S. program. People ask me all the time what I did. I built a backyard rink where she would play with her buddies and I put her AA boys' hockey. I had no idea how good she was. She just liked playing."
In fact, Abby played almost no girls' hockey until she went to the University of Wisconsin, where she played four years and won a national championship in her junior year. After all those years of playing boys' hockey, there was definitely a transition to the women's game, and by her senior season she was a dominant player, as evidenced by the fact that she was a finalist for the Patty Kazmaier Award, which goes to the top player in women's U.S. college hockey.
And after scoring six goals and 11 points in six games in the Dream Gap Tour, Roque is prepared to take on the world. She's far from a finished product and probably doesn't even know herself how good she is. But she has elite hockey sense and creativity, to go along with strong skating. Speaking of strong, at 5-foot-7 and 180 pounds, she's strong on her stick and on her feet. (As a point of reference, Abby is 19 pounds heavier than her father was when he played college hockey.) She can play the game pretty much any way she wants to play it. And her physical gifts, along with her mind for the game and ability to protect the puck – which she attributes to all those years of playing boys' hockey – makes her difficult to stop.
Abby Roque is hearing what people are saying about her. She's happy people think so highly of her, but she feels as though she still has to establish herself. She can do that in a big way in the next 12 days before being part of the group that gets centralized in preparation for the 2022 Olympics. "Hopefully people are seeing something in me," she said. "It gives me a lot of confidence to go out and continue to push myself. It's all about getting better because there really is no room to get complacent at this level."
Hockey Unfiltered with Ken Campbell is a reader-supported platform. Both free and paid subscriptions are available. Those who want to support my work are encouraged to take out a paid subscription.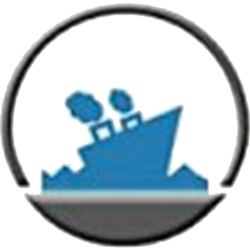 Latest posts by Staff Report
(see all)