William Thomas Murphy, age 87, passed away on Friday, July 23, 2021, in War Memorial Hospital in the Sault. William, known as Bill to friends and Tim to his family, was born on March 10, 1934, in Sault Ste Marie, Michigan to the late William and Helen (Van Brocklin) Murphy. He had recently returned to the Upper Peninsula after living many years in Colorado and was content living out his final days at his new home on the shores of Caribou Lake near Detour, Michigan. Bill married his high school sweetheart, Lillian (Mae) Gibbons, on August 4, 1953, in the Sault and began work as a welder for Lock City Marine continuing as a welder on the Mackinac Bridge. He also worked on the great lakes bulk freighter, the William G. Clyde for a period. He then moved his young family downstate, seeking better opportunities, but soon came back to his roots to work at Soo Trailer Sales, where he sold, delivered, and set up mobile homes. Later, while working as a furniture salesman in Rudyard, he and Lillian decided to start their own business and he purchased the then closed, Pickford Creamery, converting it into Economy Furniture and Appliance which he continued to operate until his five children completed their High School educations. While living in the Pickford area, Bill became very active in the community, where he joined the Pickford Fire and EMS Department, becoming an EMS instructor to fellow rescue personnel in the area. He also enjoyed singing Barbershop Quartet music and participated in many concerts and competitions throughout the U.P. and downstate.
In 1978, Bill and Lillian followed their children to Denver, Colorado where he would eventually start another business called Custom Floor Covering. Bill operated this company for many years until becoming a salesman for Carpet Exchange where he would continue to work into his 80's. He had a lifelong love of horses and enjoyed visits to Alaska bonding with fishermen.
Bill and Lillian were blessed to have sixty-seven wonderful years together but regrettably, his life-long friend passed away in July of 2019 in Arvada, Colorado.
Dad was greatly loved and respected by his family and we will miss his kindness, ingenuity with power tools, sense of humor, and gentle spirit. He is our hero and we are grateful for the many years we had together as a family.
He is survived by his four sisters, Pat Lewis, Carolyn Zomcheck, Diane White, and Susan Nault; his five children: Rick (Sandy) of Larkspur, CO; Annette (Donald) Coombe of Arvada, CO; Janette (Michael) Hole of Highlands Ranch, CO; Marjorie (Eric) Ringer of Homer, AK; and Mark (Mary) Murphy of DeTour, MI. William was active in the lives of his twelve grandchildren: TJ (Annette) Murphy, Glenna (Edward) Hahn, Dana Murphy, Tamara (Michael) Webb, Jessica Holsteen, Danielle (Chris Johnson) Ringer, Michael (Erin) Hole, Tim (Rebecca) Hole, Tawni (Matthew) Bell, Leanna (Zac) Zillmann, McKenna (Angelo) Mcnutt and Lloyd Coombe. He is also survived by sixteen great-grandchildren, his brother-in-law, Richard (Ann Marie) Gibbons, and his sister-in-law, Delores Mortinsen.
The family of William T. Murphy would like to extend a special heartfelt thanks to the nurses and doctors of War Memorial Hospital, Dr. Jeffrey Peterman, and many others who have been so kind during this difficult time. To honor William, the family encourages donations be sent to the Free Methodist Church of Sault Ste. Marie in memory of his beloved wife, Lillian.
Friends are encouraged to join the family for visitation from 1:00 p.m. to 3:00 p.m. on Friday, July 30th at the 1ST Free Methodist Church, 505 W. 4th Avenue, Sault Ste. Marie, Michigan with the funeral service beginning at 3:00 p.m.
After an Internment service at Oaklawn Chapel Gardens, friends are encouraged to return to the church to join with the family for food and fellowship.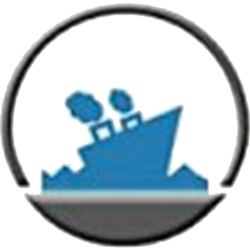 Latest posts by Staff Report
(see all)