Sandra "Sandy" Lea (Adams) Konings, age 76, of De Tour Village, Michigan, died July 10, 2021, at War Memorial Hospital in Sault Ste. Marie, Michigan. She was born in Sault Ste. Marie, November 11, 1944, to Stanley and Sylvia (Wright) Adams.
Sandy enjoyed her family, church, and gardening. She lived life to the fullest and was always full of compassion and love. She would lend a helping hand to anyone that needed one, no questions necessary. Sandy also loved to warm up next to a good bonfire and would invite friends and family to join her. Her loved touched the lives of many and she will be greatly missed.
Sandy was a member of the Wilderness Tabernacle Church.
Sandy is survived by her loving husband of 56 years, Robert G.Konings; daughter, Belinda (Ed Wilk) Posto of Trinity, Florida; son, Robert Konings Jr. of Drummond Island, Michigan; grandchildren, Cindy Zepka of Appleton, Wisconsin, Tanya Daniels of Madison, Wisconsin, and Destiny Konings of Okmulgee, Oklahoma; five great grandchildren, and good friend, Janet Beach.
Sandy was preceded in death by her parents; sister, Carol Fort; and brother Maynard Adams.
A Memorial Service will be held Saturday, July 17, 2021 at 1 PM at Wilderness Tabernacle Church, 777 E North Caribou Lake Rd, De Tour Village, MI 49725.
Galer Funeral Homes and Cremation in Pickford, Michigan is serving the family. Condolences may be sent to the family at www.rgalerfuneralhome.com.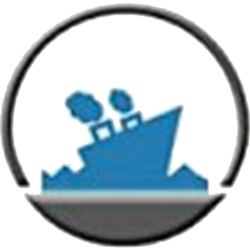 Latest posts by Staff Report
(see all)