Ralph William Moore, age 94, of Cheboygan, Michigan, died July 22, 2021, at Evergreen Living Center in St. Ignace, Michigan. He was born January 12, 1927, in Detroit, Michigan, to Howard Arthur and Therese Marie (Favier) Moore.
Ralph grew up in Detroit where he attended Pershing High School. At the age of 17, he enlisted in the U.S Navy. Following his time in the service, he finished his education and obtained a bachelor's degree. He worked at Stark Hickey West Inc. as a manager for many years prior to retiring.
Ralph was a Masonic Shriner and was a member of the Masonic Cycle Patrol. He enjoyed many years of riding in parades and the Shrine Circus.
Ralph really loved to dance back in the day. He was quite the Boogie Woogie and Jitterbug King.
Ralph is survived by his children, Ralph "Chip/Bill" Moore of Cheboygan, Michigan, and Deborah (Richard) Myers of Waterford, Michigan; grandchildren, Timothy (Megan Minogue) Moore, Torey Moore, Melina (Zack Noble) VerVane, Jeremy Myers, and Keegan Moore; and great-grandchildren, Emerson and Luna Noble.
Ralph was preceded in death by his parents, Howard and Therese; sons, Timothy Moore and Jeffery Moore; and siblings, Howard, Mildred, Phyllis, Eileen, Robert, Donald, Jerome "Jerry", and Frederick "Rick".
No services are planned at this time.
Galer Dodson Funeral Home & Cremation in St. Ignace, Michigan is serving the family. Condolences may be sent to the family at www.rgalerfuneralhome.com.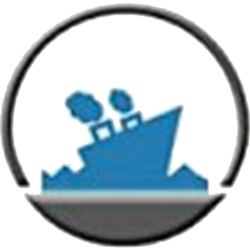 Latest posts by Staff Report
(see all)