Lisa Lynette Clermont, age 58 of Naubinway, Michigan, died unexpectedly at her home on July 9, 2021. She was born on August 14, 1962, in Houston Texas to Richard Melvin Gomm and Jo Ann Gomm. Her stepfather Alan Wayne Ulmer raised her.
Lisa graduated from Engadine High School in 1980. She also served in the armed national forces of the United States starting in 1984 and was honorably discharged in 1987. She retired from the DMV in Oregon, where she raised her family. She retired in 2016 and spent the rest of her retired years, some in Oklahoma with her friends and family and then in Michigan on the lake front property.
Lisa loved riding Harley's and was a part of the Harley Davidson Group in Bend. She also loved traveling to Oregon to spend time with her granddaughter Taylor. She also enjoyed her treasured moments with her dog Stella. Stella will now live in Oregon with her daughter and granddaughter in Oregon.
Lisa is survived by her daughter, Katharine Brant of Terrebonne Oregon; granddaughter Taylor Brant; siblings, Judi Gomm of Menifee California, Bill Gomm of Concord Oklahoma, Lisa Domommio of Dallas Texas.
Lisa was preceded in death by her biological father Richard Melvin Gomm, her stepdad Alan Wayne Ulmer, her mother Jo Ann Gomm.
A military service is being held in California in late September and one in Oregon for her family and friends in Oregon.
Galer Dodson Funeral Home's and cremation in Saint Ignace, Michigan is serving the family. Condolences may be sent to the family at rgalerfuneralhome.com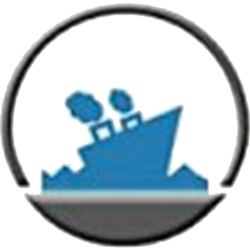 Latest posts by Staff Report
(see all)