Helen Mae (Pringle) Beacom, age 75, of Pickford, Michigan, died July 8, 2021, in Sault Ste. Marie, Michigan. She was born January 9, 1946, in Sault Ste. Marie to Stanley Edward and Alphonsis Alma (McKerchie) Pringle.
Helen grew up in Sault Ste. Marie and graduated from Loretto Catholic Central High School. After high school, she moved to Lansing, Michigan to pursue a program in nursing. She worked at Lansing General for a few years as a nurse's aide. In 1984, she moved to Sault Ste. Marie to help care for her mother. She worked at the Sundown Lounge where she met her future husband, Gary Beacom. They married December 6, 1986, in Sault Ste. Marie and raised their daughter, Cori.
Helen was a member of the Holy Family Catholic Church.
Helen loved to go fishing and hunting; she was a very cabin in the woods type of woman. In the winter she also enjoyed snowmobiling. She and her family would spend many weekends at the cabin. She was proud of her daughter who helped her get over her fear of flying despite her loved of travel. She was an excellent fish tryer and loved all the little get togethers she had with her friends and family. She was truly an angel on earth.
Helen is survived by her husband, Gary; daughter, Cori (Tim) McKee of Sault Ste. Marie; grandchildren, Jimmy McKee, Connor McKee, and Adele McKee; siblings, Reta McPahil of Sault Ste. Marie, Joann Mayer of Sault Ste. Marie, and Robert (Joyce) Motte of Mariette, Michigan; and sister-in-law, Joyce Mayotte of Mariette.
Helen was preceded in death by her parents, Stanley and Alphonsis; brother, Phil (Marilan) Mayotte; sister, Leona LaJoie; and in-laws, Wallace and Jean Beacom.
Services will be held Tuesday, July 13, 2021, at Galer Funeral Homes & Cremation, 24549 S. M-129 in Pickford, Michigan. Visitation will be held from 11:00 AM to 1:30 PM with the Funeral Service to follow at 1:30 PM.
Burial will be in Fairview Cemetery, Pickford Township, Michigan.
Memorial contributions may be left to the Dementia Society of America, 188 N Main St., Doylestown, PA 18901.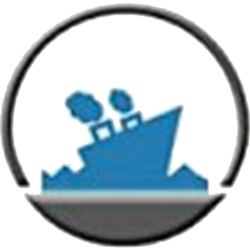 Latest posts by Staff Report
(see all)