Evelyn Regina Corp, age 99, of St. Ignace, Michigan, died July 16, 2021, at Evergreen Living Center in St. Ignace. She was born January 18, 1922, in Detroit, Michigan, to Isaac and Eveline Victoria (LaChapelle) Corp.
Evelyn grew up the youngest of six children. She graduated from the Providence Hospital School of Nursing in 1945 and married Robert Benjamin Corp right after nursing school. They moved to Gros Cap in 1946 just before their second child was born. She cooked with Bob at Gros Cap School for a year and then worked as a waitress at the Belle Isle Restaurant during the time the Mackinac Bridge was being constructed. During this time she assisted Dr. Shaftoe with many home deliveries before Mackinac Straits Hospital was built. Evelyn was the first nurse on duty at the Mackinac Straits Hospital and worked there from 1956 to 1960. She also worked as a nurse for Dr. Lyndon Shaftoe and Dr. William Lasanen for ten years before becoming a public health nurse. She and Joan Vallier helped the Loryce Dyer family organize and start the Loryce Dyer Hospice Volunteer Program, the first hospice program in Mackinac County. She worked again at Mackinac Straits Hospital as the director of nursing before she was the head of home health for Mackinac County. For many years after she retired, she continued to work as a nurse part time. Her husband worked for the State of Michigan and retired in 1979. They would spend time in Florida each winter and she would even work as a nurse in Florida when they were there. Evelyn was the ultimate caregiver.
Evelyn was a member of the St. Ignatius Loyola Catholic Church in St. Ignace, St. Anne's Alter Society, Business and Professional Women, and various nursing associations. She was a member of the Sault Ste. Marie Tribe of Chippewa Indians where she served as an early board member.
Evelyn enjoyed golfing (once scoring a hole-in-one at the St. Ignace Golf Course), gardening both vegetables and flowers, crocheting blankets and bedspreads, and hunting. She always kept up with current affairs and was even the first of her family to purchase an I-Pad. She liked to cook and often cooked big dinners for her family once each week well into her 80's. She loved to travel and traveled to London with her daughter and on several golf trips with her family.
Evelyn is survived by her five daughters, Constance "Connie" Corp of St. Ignace, Catherine (Terry) Nayback of Kentwood, Michigan, Christine Arbib of Mackinac Island, Michigan, Rosemary (Len) Adams of St. Ignace, and Margaret Huskey of St. Ignace; grandchildren, Kerstin (Jeff) Kacmarek, Garrett (Cathy) Sizer, Tracy (Max) George, Barry (Toni) Nayback, Kyle Nayback, Robert (Rachel) Adams, David Adams, Nicholas Adams, Krista (Kevin) Bucci, Tyler (Emily) Huskey, Chris (Laura) Adams, Jessica Jarrin, and Kim Adams; great-grandchildren, Brendan (Rachel), Galen, Kaya, Koda, Addison, Amara, Nell, Grace, Gill, Lewis, Ella, Reese, Shania, Gabrielle, Adrian, Elliana, Silvia, and Elijah; and great great grandson, T.J.
Evelyn was preceded in death by her husband, Robert; brothers, Phillip, Herbert (May), Bernard, and Harold; sister, Winifred; sons-in-law, Gene Arbib and Chipper Huskey; and three special cousins, Annette DellaMoretta, Edra LaHaie, and Jack LaChapelle.
Services will be held Friday, July 23, at St. Ignatius Catholic Church in St. Ignace. Visitation will be held from 11:00 AM to 1:00 PM with Mass of Christian Burial to be celebrated at 1:00 PM.
Burial will be in Gros Cap Cemetery, Mackinac County, Michigan.
Memorial contributions may be made to Covenant House, 2959 Martin Luther King Jr. Blvd., Detroit, MI 48208 or Chipper Huskey Memorial Fund at the St. Ignace Community Foundation, PO Box 88, St. Ignace, MI 49781.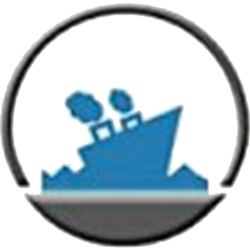 Latest posts by Staff Report
(see all)