Edith Winifred Bailey, 93, of Sault Ste. Marie, Michigan passed away Friday July 9, 2021 at War Memorial Hospital. Edith was born April 16, 1948 in Salina, Pennsylvania to Frederick and Margaret (Welsh) Young.
She was the loving wife of Donald Eugene Bailey. The two were married in 1948 and moved to Michigan in 1954. Edith and Donald will be forever cherished by their three children; Donald, Jr., Kenneth, and Pamela. Edith was blessed with eleven grandchildren, twenty-seven great grandchildren, and four great great grandchildren. Her love will live on in every one of them.
She was a friend to many, a strong woman of faith, and adored her sports; especially the Tigers. Edith was a faithful member of the Salvation Army Church for more than twenty years. She spent time working in the store, donating her time to the store, and preparing food boxes for those in her community. Edith lived her last 16 months residing in Long Term Care at War Memorial Hospital. She flourished in her new environment. From participating in activities to socializing with the residents and employees, Edith quickly made a name in Long Term. She will be missed by many.
Throughout life Edith lived a world for others. Her selflessness will live on in her family whom she adored with every beat of her heart. While Edith will be missed on this earth, her legacy will move forward with the compassion, empathy, and joy she taught and brought to her family and friends. A soul to miss on earth, but a soul welcomed to Heaven.
Edith will be laid to rest with her family in attendance at Pine Grove Cemetery on Saturday July 31, 2021 at 9:00am. Directly following will be a celebration of Edith's life at the Salvation Army for those who would like to attend.
Clark Hovie Galer Funeral Home assisted the family with arrangements.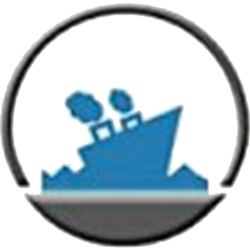 Latest posts by Staff Report
(see all)