David John Dolezel, age 61, of Sault Ste. Marie, Michigan, died July 2, 2021 in Detroit, Michigan. He was born September 11, 1960 in Marquette, Michigan to Donald and Ann (Haydon) Dolezel.
David moved to Sault Ste. Marie as a child and graduated from Sault Ste. Marie High School. Following his graduation, he moved to Texas where he worked as a chef. He later moved back to Marquette and finally back to Sault Ste. Marie where he worked for War Memorial Hospital as a radiologist. He retired from the hospital in 2012 when he became ill.
David loved to play hockey and coaching his sons in the sport. He also enjoyed riding his Harley. He was a very good cook and loved to play cribbage. Most of all, he loved to hang out with his children and pets.
David is survived by his wife, Dawn Cruickshank; children, Donald Dolezel of Brimley, Michigan and Nevaeh Cruickshank-Dolezel of Sault Ste. Marie; father, Donald of Sault Ste. Marie; siblings, Patty Dolezel Ordiway of Sault Ste. Marie, and Mary Dolezel of Virginia, Michael Dolezel of Texas; mother-in-law, Kathryn Cruickshank of Sault Ste. Marie; sister-in-law, Misty Shaw of Pickford, Michigan; and brothers-in-law, Sam Cruickshank of Sault Ste. Marie and John Petters of Cedarville, Michigan.
David was preceded in death by his mother Ann; and father-in-law, Donald Cruickshank.
Visitation will be held July 12, 2021 at Galer Funeral Homes from 10:00 AM to 12:00 PM Noon with the Funeral Service to follow at 12:00 PM Noon.
Final Resting Place will be Riverside Cemetery in Sault Ste. Marie.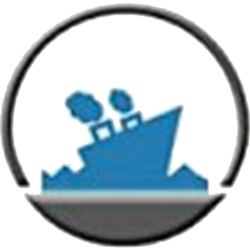 Latest posts by Staff Report
(see all)