Danielle Marie (Willis) Aikens, 36, started her Spirit Journey on June 27, 2021 after her yearlong battle with liver disease.

Danielle is survived by her husband Jeffery Aikens and her two children, Da'Jon Willis (16) and Jade Aikens (7). She is also survived by her father Brian (Lori) Willis and her mother Dawn Wilson, her brothers and sisters: Krystal Willis, Kevin (Ashley Bennon) Willis, Steph (Justin Nootchtai) Willis and Taylor Commanda (Vicky Caron) and many Aunts, Uncles, Nieces, Nephews, and Cousins.
Danielle was preceded in death by E.J Willis (grandpa), Beatrice Lee (grandma), Michelle Merchberger (aunt), Renee Lee (aunt), Randy Lee (uncle), Debbie Willis (aunt), Sarah Wesaw-Mandoka (aunt), and many more loved ones.
Danielle was born January 8, 1985 in Sault Ste. Marie, Michigan. In her youth she was a part of Bahweting Drum Group and also played basketball. She was a very avid Michigan Wolverines Fan and was very outgoing-friendly and would always brighten up the room everywhere she went. The times she enjoyed most was watching her children play sports, football, basketball, and hockey with Da'Jon to soccer and baseball with Jade. She enjoyed golfing with friends, camping at NASCAR, and going to her in-laws, Judy's and Lou's Cabin. As a long term employee with Kewadin Casino, she developed many lasting friendships that impacted her day to day life. Danielle loved and lived life to the fullest and had a positive outlook on any situation. Her laugh was very infectious and always put a smile on everyone's face.

Services will be held at the Niigaanagiizhik (11 Ice Circle, Sault Ste. Marie, MI 49783) on June 30, 2021 with visitation from 10:00am – 2:00pm; Service will start at 2:00pm and feast to follow at 4:00pm. We ask you to wear something that reminds you of her, Michigan Shirt, Panthers gear, NASCAR gear, Traditional Clothing or a hoodie.
Clark Hovie Galer Funeral Home assisted the family with arrangements.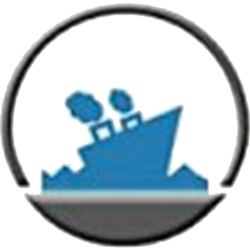 Latest posts by Staff Report
(see all)