Curtis Thorin, 70, of St. Ignace, died at home on Friday, July 3, 2021.

Mr. Thorin is survived by his wife Sandy, his son Curtis, his daughter Jennifer, his granddaughter Ameesa; his siblings Phil Hoskins, Avis Gross, and Dwight Smiley; and many other close family and friends.

Mr. Thorin retired with honors as a Master Sergeant from the United States Air Force. During his military career, Mr. Thorin earned the Meritorious Service Medal and the Air Force Achievement Medal. He served in Viet Nam as well as on the Presidential Support Staff on Air Force One at Andrews Air Force Base.

Mr. Thorin also retired from St. Ignace Area Public Schools and enjoyed contributing to the St. Ignace community. Most recently, he warmed many hearts and truly loved working for Meals on Wheels.

His feistiness and tenaciousness will be missed.

Visitation will be held Saturday, July 10, from 10 to 11 a.m. at Lighthouse Assembly of God Church, 260 Bertrand St. Services will be at 11:30 a.m. at the church followed by a luncheon.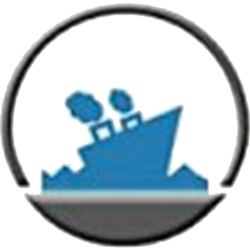 Latest posts by Staff Report
(see all)