Carol Jean (Sheber) Nye, age 68, from Hessel, Michigan, died July 12, 2021, at her home surrounded by family. She was born December 5, 1952, in St. Ignace, Michigan, to Edward Elmer and Bernadette Jean (Soeltner) Sheber.
Carol grew up in St. Ignace and graduated from LaSalle High School, Class of 1971. She moved to Texas after High School. She moved back to Michigan in 1994 with her children to be closer to her family. It was in 1998, during a game of cards at her sister Bette's house that Carol met Tim Nye. The two married on April 14, 2000, and grew their family. She enjoyed taking care of those around her and was overjoyed when she later became a grandparent.
Carol was a member of the Sault Tribe of Chippewa Indians and a previous member of the Moose Lodge.
Carol was known for her love of gardening and crafts; she could make beautiful dreamcatchers, diamond paintings, and quilts. One of the most beloved quilts she made was for a family member. The quilt had 100+ names sewed by hand on it, all of her beloved family. She had a memory like an elephant and never forgot a name once she'd met someone. Carol lived her life with compassion and love; she loved being a wife, a mother, grandmother, and friend. She touched the lives of many and will be greatly missed.
Carol is survived by her husband of 21 years, Tim Nye of Hessel; children, Michelle Hoyt of Lansing, Michigan, Marty Hoyt of San Francisco, California, Dan (Lindsay Little) Sheber of St. Ignace, and Corey Nye of Pickford, Michigan; grandchildren, Emma Nye, Eli Nye, Jacob Sheber, Asher Jade Sheber, Ethan Little and Lili Little; mother-in-law, Norma (Mac Donald) Nye; sisters and brothers, Edna Collins, Kathy Wightman, Dan (Sandy) Sheber, Bette Nye, George (Shari) Nye, Brenda (Gene) Hamel, and Julie Nye; as well as many aunts, uncles, nieces, nephews, and cousins.
Carol was preceded in death by her parents, Ed and Bernadette Sheber; father-in-law, Harold Nye; brother, John Sheber; sisters, Susan Smith, and Kerry Sheber; brothers-in-law, Roy Nye, and David Wightman; and nephews, Jeff Sheber, Andy Sheber, and Nicholas Sayles.
A Celebration of Life will take place later this summer.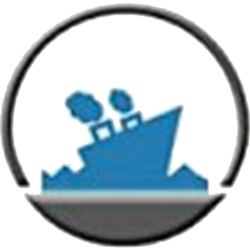 Latest posts by Staff Report
(see all)