Aaron Ace Hopper, age 83, of Sault Ste. Marie, Michigan passed away on January 14, 2021, at McKinley Manor.
He was born in North Branch, Michigan on October 3, 1937. His family later moved to the Upper Peninsula and eventually Strongs. Aaron was a graduate of Brimley Public Schools with the class of 1955 where he went on to spend several years as a School Board Member/President. He also spent several years as an EMT for the Hulbert/Strongs Ambulance Crew and the I-500 Snowmobile races. In his early adulthood he was employed in Hulbert as a pilot/welder for the Riverboat Tours to the Tahquamenon Falls. In the 60's, along with his father and brothers, Aaron opened and ran the Hiawatha Lumber Company in Strongs where he worked until becoming a County Commissioner in the early 80″s. In his 20 years as a commissioner, he served on several committees in the Kinross and Sault Ste. Marie area, some that he continued after his retirement. He and his wife moved from Strongs to Sault Ste. Marie in 1989, but they continued to be involved in the Strongs community as well as the Community Bible Church where Aaron sang with the choir. He loved music and could regularly be found at Music in the Park and the Sugar Island Music Festival. He also enjoyed picking blueberries and hunting….for deer and antique bottles and tools.
Aaron is survived by his children William (Debbie) Hopper of Kinross, (Lance) and Suzan Baril of Sault Ste. Marie, and Kirsten LeBlanc of Brimley; his 7 grandchildren Joe, Damien, and Lacey Hopper, Travis, Arin, and Jess Baril and Brody LeBlanc; 3 Great-grandchildren, Brantley, Paisley, and Laine; his brother Lyle Hopper; Sister-in-laws Judy Reattoir and Nancy Hopper; several nieces, nephews, cousins, and Aunt Betty (Giddis) Osterhout. He was preceded in death by his wife of 57 years Elizabeth Joan, her parents Joseph and Beatrice (Giddis) Wilson, his parents Frederick and Jessie (Lynd) Hopper, brothers Oliver and Frederick, sister-in-laws Maxine and Pauline Hopper, brother-in-law Daniel Reattoir; and son in law Kevin LeBlanc.
A funeral service will be held at 2:00 PM on Sunday, August 8, 2021, at the Community Bible Church in Strongs with burial in Coburn Cemetery. A luncheon will follow. In lieu of flowers, memorials can be left to the Strongs Community Bible Church.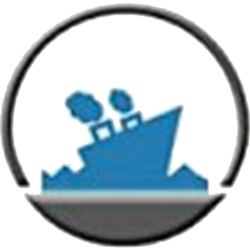 Latest posts by Staff Report
(see all)