Wilson H. Anderson entered the presence of his Lord and Saviour Jesus Christ on June 6, 2021, released from the physical and mental confines of Parkinson's and meeting his Savior face to face.  
Wilson was born on Drummond Island on June 21, 1929 to Henry and Isabel Anderson. His family moved to the Soo as World War II was looming, and he graduated from Soo High in 1947. At Soo High he met the love of his life, Audrey Whisenant, whom he married on his 19th birthday, June 21, 1948. They attended Northwestern Bible College in Minneapolis, MN from 1949-50. Wilson and Audrey enjoyed almost 71 years together before her death in April of 2019.  
In addition to his parents and wife, Wilson was also predeceased by his brothers Ralph, Donald, and Russell, and a son-in-law, Donald Fossitt. His brother Lewis (Gladys) Anderson of Niles, MI survives him.  
He is also survived by his children Glenn (Phyllis) Anderson of Terrell, Texas; Janet Fossitt of Bismarck, North Dakota; Phyllis (Roger) Avery of Cumming, Georgia; and Ruth (Daniel) Hamel of Sault Ste. Marie.  
He influenced the lives of his grandchildren Tsarina (O.W.) Metker, Stacey (Kevin) Benson, Will (Heidi) Leach, Valorie (Carter) Roughton, Sara (Randy) Costellow, Lindsey Avery, Jesse (Beth) Hamel, Jordan (Miranda) Hamel, and Rachel (Mark) Wigginton.
His legacy includes great-grandchildren Cassidy (Tyler) Degruise, Carly (Matt) Authment, Taylor (Eric) Sosebee, Caitlin (Nathaniel) Rose, Kenzie Benson, Abby McCurley, Brant Metker, Alexis Leach, Abby Metker, Clara Roughton, Adisyn Leach, Kaitlyn Hamel, Brenden Hamel, Gracie Roughton, Ava Leach, Brady Costellow, Logan Hamel, Lulu Metker, Owen Clark, Hudson Hamel, and Oliver Clark; and great-great-grandchild Owen Degruise.  
Wilson enjoyed bowling, from his early days pin setting at Arcade Bowling to league bowling at Dondee Lanes. He enjoyed reading throughout his life and subscribed to Reader's Digest Condensed Books and had the complete Zane Grey collection. Wilson loved the outdoors and enjoyed hunting, fishing, snowmobiling, and just working in the woods.
A carpenter by trade, he built houses locally on Shunk Road, 12 Mile Road, TenEyck Road, and Riverside Drive, and also in Elberton, GA. To support his family year round, Wilson became a baker and owned and operated the KarmelKorn Bakery (Sweet Soo) on Ashmun Street from 1950-1985. He also had the Old Town Bakery and "Saloon" on Portage Street. His former customers remember the eclairs, TV snacks, pasties, and much more. In addition to the bakery, Wilson also owned Anderson Sports Center where he sold Rupp and Chapparal snowmobiles and co-owned Pickford Power Sports with Harold Lawson where they sold Arctic Cat. He was involved in the first years of the I-500.  
In his retirement he was the caretaker, then manager, and lastly, the building project manager at Northwoods Christian Camp in Pickford from 1990-2015, building the gazebo, chapel, fishing dock, and small bridges on the property.  
Wilson was a member of Calvary Baptist Church, helped at Community Baptist Academy in the 70s and 80s, and appreciated the ministry of Pastor Larry Witte at Freighterview Assisted Living. His faith in Jesus Christ was paramount the last 60 years of his life and he served his Savior by singing in a gospel quartet, serving as deacon and elder, teaching Adult Sunday School, conducting services at various nursing homes, and financially supporting missionaries in India, Bolivia, China, Ghana, Cuba, and Child Evangelism Fellowship.  
A private graveside service will be held at Oaklawn Chapel Gardens. Memorials may be left to Child Evangelism Fellowship, P. O. Box 2004, Sault Ste. Marie, MI 49783.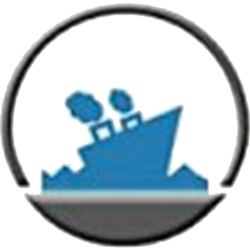 Latest posts by Staff Report
(see all)