Vern Clive Sawyers, age 81, of Sault Ste. Marie, Michigan, died on June 2, 2021, unexpectedly at his home. He was born November 27, 1939, in Bruce Township, Michigan, to Clive Ephraim and Sara Ellen (Rye) Sawyers.

Vern was born on his parent's farm in Bruce Township. He grew up on the farm and attended Parkerville Country School on M-129 through the 6th grade. He then attended and graduated from Pickford High School when he was 16 years old. After high school, he worked in the trucking industry as a contract trucker for Whitehead before he began working for the Chippewa County Co-op, where he worked for the next 35 years. He met Wanda Cruickshank at an event in Pickford. He asked to take her home, however she replied that if he did not bring her, he could not take her home. Vern did not let that happen again and asked her out on a date. He soon won her over and they were married on February 14,1960 at the Pickford Presbyterian Church. They made their home on the family farm and raised three children. While Vern worked the family farm, he also operated his own sawmill. Even after he retired, he helped as a caretaker at Donaldson Cemetery, (where he took special interest in cutting brush and restoring the old section), and Dunbar Park.

Vern was an active member of the Donaldson Presbyterian Church as well the Chippewa County 4-H and he also served on the Chippewa County Fair Board.

Vern enjoyed working with wood. He liked horses and pulled Belgian draft horses with his father in the 60s. He was a hard worker. Vern liked watching hockey and traveled all over as a "hockey dad" for his sons. He was a fan of the Detroit Lions, Red Wings, and Tigers. Vern leaves behind many who will miss him.

Vern is survived by his wife, Wanda (Cruickshank) Sawyers of Bruce Township; sons, Jeff (Denise) Sawyers of Normal, Illinois, Steven (Danielle) Sawyers of Sault Ste. Marie, and Douglas (Mary) Sawyers of Sault Ste. Marie; grandchildren, Ian Sawyers, Jon (Lauran) Sawyers, Ryan Sawyers, Jared (Alexis Taylor) Sawyers, and Christopher (Veronica Nieves) Kohn; sister, Marjean Wise of Grandville, Michigan; sisters-in-law, Diana (John) Kane of Kincheloe, Michigan, Debbie Kelly of Pickford Michigan, and Kathy Cruickshank of Sault Ste. Marie..

Vern was predeceased by his parents; sister, Gayle Kokko; brothers-in-law, Dean Wise, David Seward, Ted Kokko, Robert Bosley, Richard Hillock and Donald Cruickshank; and sister-in-law, Theora Bosley

VISITATION will be held on June 6, 2021, at Galer Funeral Homes at 24549 S M-129, Pickford, Michigan, from 5 PM to 7 PM and on June 7, 2021, from 10 AM to 11 AM.
FUNERAL SERVICES will be held on June 7, 2021, at Galer Funeral Homes at 11 AM with Pastor Martin Ledy officiating.

Memorials can be directed to the Donaldson Presbyterian Church, 13036 M-129, Sault Ste. Marie, Michigan 49783, or the charity of your choice.

Final Resting Place will be at Oaklawn Garden Chapel in Bruce Township.

Galer Funeral Homes and Cremation in Pickford, Michigan is serving the family. Condolences may be sent to the family at www.rgalerfuneralhome.com.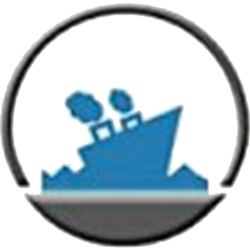 Latest posts by Staff Report
(see all)