Ryan Leonard Currie, 49 years old, of Hessel, Michigan, passed away peacefully on Memorial Day morning, May 31, 2021.He was born in St. Ignace, Michigan, on September 11, 1971. He was sick for a short while and was brave about his illness. He did not want to worry the family, especially his mother.

Ryan grew up in Hessel, Michigan and attended Cedarville and Pickford Schools and was a member of the Sault Tribe of Chippewa Indians. After High School, he joined the DNR Corp in Vanderbilt, Michigan, for two years. He had various jobs in the area throughout his life: casino, construction, factory work, as well as general labor jobs in Texas, Florida, Wisconsin and Minnesota.

Ryan liked riding his bike, camping, walking for exercise, watching Westerns on the TV and, most of all, he liked spending time with his family, friends, and his fur-buddy, Rocky, the family pet.

Ryan will be sadly missed by all of his friends he met in his travels. He always had a smile and time to chat with everybody he met.

Ryan leaves behind his mother, Stella Currie of Hessel; brothers, Michael Sr. and Dustin Currie of Hessel; sister, Lori (Tim) Huffman of Stiles, Wisconsin; son, Ryan Jr. of Sault Ste. Marie, Michigan; aunt, Dorothy Currie of Hessel; best friends, Julia Hinton, and Kenny Mongene; nephews, Dillion (Shawnee Mills) Currie, Keith (Jacqueline David) Bouscher, Michael Currie Jr., Tyler Currie, Chandler Currie, Emmett Currie, Chance Currie, Mason Currie, Charlie Currie, Kewadin Pierre, Migizi Currie, Ogima Currie, and Leon Pierre; nieces, Serena Currie, Sienna Huffman, Sophie Huffman, Alize Pierre, Azheni Currie, and Elizabeth Currie.

Ryan was predeceased by his father, LeRoy Laclon Currie; brother, Charles LeRoy Currie; grandparents, Roy and Rose Currie, Ignatious and Louise Aiabens; several aunts and uncles; his best friends, and friend, Willard Bumstead who preceded Ryan only days apart.

Memorial Service will be held on June 19, 2021, from 1PM to 5PM at the Hessel Tribal Center on 3 Mile Road.

Final Resting place will be at Rock View Cemetery.

Condolences can be sent to the family at 5912 E. Simmons Road, Hessel, Michigan 49745 or at Galer Funeral Home and Cremation in Pickford, Michigan.

Galer Funeral Homes and Cremation in Pickford, Michigan is serving the family. Condolences may be sent to the family at www.rgalerfuneralhome.com.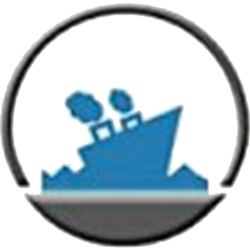 Latest posts by Staff Report
(see all)