The border will remain closed to nonessential travel until at least July 21, Minister of Public Safety Bill Blair announced Friday on Twitter. Restrictions were first imposed in mid-March of 2020 and have been renewed each month since.
"Our number one priority as we fight COVID-19 is keeping Canadians safe," Blair said in the social media post. "In coordination with the U.S., we are extending restrictions on nonessential international travel and with the United States until July 21st."
Blair also noted the government plans to release details on Monday about fully vaccinated Canadians who return to the country. The Canadian government has said it anticipates fully vaccinated Canadian citizens who test negative for COVID-19 will be exempt from two weeks of quarantine when returning to the country sometime in early July.
Dr. Theresa Tam, Canada's chief public health officer, has said she would like to see 75% of eligible Canada residents fully vaccinated before advising that border restrictions be loosened for tourists and business travelers who aren't citizens or permanent residents.
Canadian Prime Minister Justin Trudeau has echoed Tam's suggestion.
A dashboard maintained by federal health officials shows more than 61% of residents have received at least one shot, but only 8% have completed the vaccination process.
The Canadian government expects to have enough vaccine delivered for 80% of eligible Canadians to be fully vaccinated by the end of July.
In contrast, data from the U.S. Centers for Disease Control show roughly 53% of Americans have received at least one dose of a COVID-19 vaccine. The vaccination rate in far higher in New England — most states have nearly two-thirds of residents vaccinated.
Vermont Gov. Phil Scott — who does not hold any direct power in the decision to reopen borders — said last month following conversations with other state leaders and eastern premiers he expects a reopening to come by the end of summer, possibly sooner.
"I think we all have a common interest, we all want the border to be opened back up," Scott said. "But this won't be forced."
New Hampshire Gov. Chris Sununu has also expressed interest in reopening the border, even offering to share the state's vaccine supply in an effort to get more Canadians inoculated.
Both states have already lifted most pandemic-related restrictions for residents and travelers.
The number of known COVID-19 cases has been steadily declining across Canada as the COVID-19 vaccine distribution process continues. Quebec's health leaders reported Thursday that the province has gone three consecutive days without a reported death due to the virus.
Any cross-border travel regarding the flow of trade and commerce remains exempt from current restrictions, as are essential international workers like health care professionals and airline crews.
The government also expects in early July to eliminate the need for fully vaccinated Canadian air travelers to spend three days quarantining in an authorized hotel upon arriving in the country. Travelers will also have to be fully vaccinated 14 days or more prior to the arrival.
Currently, air travelers are required to spend three days in quarantine at a hotel at their expense on arrival and then complete their two weeks of self-isolation.
Air travelers will still be required to take a COVID-19 test before arriving as well as on arrival, and remain in isolation until the second test comes back negative.
A complete list of travel restrictions and exemptions can be found on the Government of Canada travel page.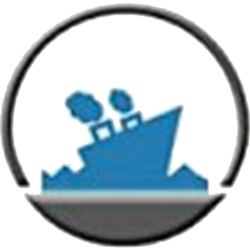 Latest posts by Staff Report
(see all)