On May 30th at 6:01pm the Mackinac Island Fire Department was dispatched for a structure fire on Main Street. Units went enroute within minutes and reported a working fire in a 3 story, 120-year-old wood frame structure. Chief St. Onge immediately struck a 2nd Alarm asking for the St. Ignace Fire Department to respond to the Island. Before SIFD could head to the Island, they were dispatched for a fire of their own. Mackinaw City was then dispatched and they were able to send 11 firefighters.The first fire companies on scene, Ladder 2 and Engine 1, stretched a hose to the third floor and began fighting the fire from within. The tremendous fire load consisting of finished wooden interior walls made the 3rd floor untenable and firefighters had to retreat several times down the stairs. After the roof burned through, fearing the now un-tethered chimney could collapse, interior crews were removed and a master stream from Ladder 2 was engaged.
About 45 minutes after the initial alarm the first mutual aid firefighters from the mainland began to arrive and give much needed relief to the MIFD firefighters. After exterior operations began to knock down the fire, crews again made their way to the third floor to finish off the fire while other firefighters were simultaneously were evacuating paintings, pictures and priceless family heirlooms from the first and second floors.
The fire was pronounced under control at about 7:30pm and deemed out by 9pm. Firefighters spent as least 2 more hours picking up hose, filling air bottles and placing equipment back on the rig. Mainland firefighters were transported back to their home ports via a special Shepler Ferry at 10pm. Additional help and resources were utilized from Mackinac Island EMS, Mackinac Island Police Department, Michigan State Police, Bacco Construction, Cloverland Co-Op, The Mackinac Island Department of Public Works, Belonga Excavating and the Mackinac Island Service Company.
After interviewing the occupants/owners of the structure and opening up additional walls, it was concluded that the fire started in the walls between the 2nd and 3rd Floor from a failure in the chimney from a family fire that had been lit in the first-floor fireplace at about 4pm.
There were no injuries to occupants or firefighters and the damages/loss is well north of a million dollars at this time.
Ladder 1, Ladder 2, Engine 1, Squad 1 and Squad 2 responded from the Island with 22 firefighters, St. Ignace Fire sent 6 Firefighters and Mackinaw City sent 11 firefighters,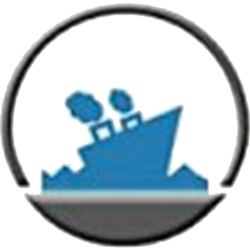 Latest posts by Staff Report
(see all)