Mary Louise (Vieau) Smith, age 78, of Cedarville, Michigan, died on June 4, 2021, at Hospice House of the Eastern Upper Peninsula in Sault Ste. Marie, Michigan. She was born to Paul Louis Vieau and Louise Merchant.

Mary was born June 9, 1942, in Cheboygan, Michigan. She met her husband, Donald Elmer Smith in Cedarville and they were married in Cheboygan on June 29, 1959. Together they had a daughter and four sons.

Mary was a dutiful Catholic who prayed regularly every day—not for herself but for those around her. She prayed for her sons when they were away in the Marine Corps and likely saved her children multiple times through her prayers. Mary was a compassionate and nurturing soul; she was truly a mother to everyone. It was not uncommon for the neighborhood kids to call her "ma" and the house to be full of friends and family. Mary was a wonderful cook and enjoyed sharing her dining table with everyone and Mary seemed to have an unlimited supply of loving compassion. She was someone who went without so that others had.

Mary loved reading books and her bible as well as writing letters. She had a love for fishing and would walk up to two miles out to the fishing shanty in the wintertime. Most of all, Mary loved taking care of her family. She leaves behind many who will miss her.

Mary is survived by her husband, Donald; daughter, Debbie Lynn (Phil) Heiser of Sterling, Michigan; sons, Daniel Patrick Smith, Ronald John (Melissa) Smith of Gardnerville, Nevada, Allen Edward Smith of Moorefield, West Virginia, and Mark Anthony Smith of Cedarville; grandchildren, R.J. Lee Smith, Erissa Lynn Smith, Megan Louise Heiser, and Gary Phillip Heiser; sister, Judy Kasmer of West Palm Beach, Florida; brothers, Paul (Louis) Vieau of Matthews, North Carolina, Robert Vieau of Ceresco, Michigan, and David Vieau of Stevensville, Michigan; four grandchildren, three great-grandchildren, eleven nieces and nephews, and twelve great-nieces and nephews.

Mary was preceded in death by her parents, grandparents, and Donald's parents and grandparents.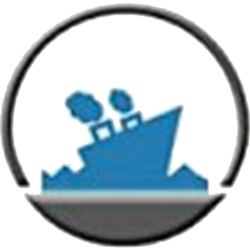 Latest posts by Staff Report
(see all)