LuElla Jane (Ruperd) Libby, age 95, of Pickford, Michigan, passed away in her sleep on Friday morning, June 4, 2021, at her home. She was born on July 23, 1925, in Newberry, Michigan, to Alfred and Zadie (Wittenmyer) Ruperd.
LuElla grew up on a fox farm in Newberry next to the Natalie Rover, where she learned to fish and caught an 8-pound walleye when she was 12 years old. She later met a boy from Keldon and married Wilfred Arthur Libby on September 7, 1942, in Findley, Ohio at a family reunion. The pair lived in Newberry until 1965 when they moved to Keldon and then later to Pickford.
LuElla played a large part in forming the Pickford senior's origination and helped with it up until the last few years. She loved to paint pictures, housework, baking, but most of all, she loved playing games.
LuElla enjoyed the family trips to Washington state to visit her loved ones. Her last one was on a train which was something she had always wanted to do.
LuElla is survived by her three daughters, Linda (Tom) Burger from Soap Lake, Washington, Donna (Roger) Paul from Port Angeles, Washington, and Lisa (Frank) Sims from Pickford; son, Alfred (Kathy) Libby from Pickford; thirty-one grandchildren, fort-six great grandchildren, twenty-two great-great-grandchildren, and two great-great-great-grandchildren.
LuElla was preceded in death by her husband, Wilfred Libby; daughter, Barbara Schwab; granddaughter, Libby Jo Sims; and great-granddaughter, Malinda Newman.
There will be a celebration of life held on her birthday, July 23, 2021, at the United Methodist Church in Pickford at 4 PM till 5PM with the service starting at 5 PM followed by a luncheon.
Galer Funeral Homes and Cremation in Pickford, Michigan is serving the family. Condolences may be sent to the family at www.rgalerfuneralhome.com.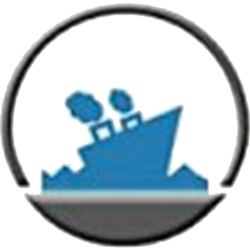 Latest posts by Staff Report
(see all)