Kenneth Clare Mills, age 78, of Rudyard, Michigan, passed away unexpectedly on May 25, 2021, at his home surrounded by family. He was born on June 2, 1942, in Newberry, Michigan to Kenneth Arthur and Joyce May (Farwell) Mills.
Ken shared fond memories of growing up in Trout Lake, where he went to school through eighth grade. He graduated from Rudyard High School in 1960. During his high school years, he acquired the nick name of Archie or Arch. In 1961 he attended the National School of Meat Cutting in Toledo, Ohio. He worked for nine years cutting meat in Marquette, Rudyard and Sault Marie. Ken married his high school sweetheart, Fayda Jean Wartella on February 17, 1962. They moved to Rudyard in 1963. He went to work for UPS in 1969 and retired in 1999.
Ken was known for his love of nature and competitive sports. He played fast pitch softball and horseshoes, and often mentioned the only thing he missed about school was playing football. He had a passion for trapping, hunting, and fishing and looked forward to working in the family garden, expanding every year, mushroom hunting in the spring and picking berries. He enjoyed spending time at Wegwas Lake and at Camp Quag, passing on his love of nature to his beloved children and grandchildren. He participated in many snowmobile races, including the I-500, placing second in 1970. He enjoyed being with family and friends and with people in general. He lived life to the fullest and will be missed by his family and everyone who knew him.
At a young age, Ken showed signs of being an entrepreneur, selling day old newspapers and bouquets of arbutus on the passenger trains stopping at the hub in Trout Lake, and later night crawlers to fishermen. In his 40's he obtained a license under the name of West Pine River Sales, selling canoes, kayaks, and later going to sports shows and selling framed prints.
Ken and his fellow local trappers started the Northern Great Lakes Fur Harvesters Association, serving as president for many years, assisting with the annual convention in Kinross. He was a member of the National Trappers Association, Lower Michigan Trappers, and UP Trappers. He and Fayda attended National Trappers conventions in Indiana, Illinois, Iowa, Minnesota, New York, Ohio, Pennsylvania, and Wisconsin He was an active member of St. James Lutheran Church in Rudyard and served on the Council.
Ken is survived by his wife and children: Kenneth (Christine) Mills of Harbor Springs, Michigan; Carrie Mills of Trout Lake, Michigan; Steven (Kristin) Mills of Kinross, Michigan; and Danielle Dettling of San Francisco, California. Grandchildren include, Olivia (Grant) Dale, Jessica Mills, Owen Mills, Zachary Mills, Dylan Mills, Hayden Mills and Natalie Mills. Surviving siblings include brother, Calvin (Betsy) Mills of (Ozark) Moran, Michigan; sister, Rebecca (Robert) Revard of North Carolina. Surviving in-laws include: Charles (Mary) Wartella of Moran; Joanne Wartella of New Castle, WA, Delores 'Dee' Wartella of Kinross, Michigan and Maricarol 'Merk' Wartella of Madison, Wisconsin; friend, Janice Lacrosse (Ron) of Sault Ste. Marie, Ontario; and many uncles, aunts, cousins, nieces and nephews.
Ken was preceded in death by his parents, in-laws Robert and Verena Wartella, sister, Linda (Jim) Barrett; brothers-in-law Clifford Wartella, Raymond Wartella, Ronald Wartella, R. Gerald Wartella and F. Michael Wartella; sisters-in-law, Delphine (Charles) Frazier, and Sandra (Robert) Johnston; Nieces Lori Fay Frazier, Dena Wartella.
Memorials may be made to St. James Lutheran Church, PO Box 156, Rudyard, MI 49780 or
Hospice of EUP.
A Memorial service will be held on a future date to be announced.
Galer Funeral Homes and Cremation in Pickford, Michigan is serving the family. Condolences may be sent to the family at www.rgalerfuneralhome.com.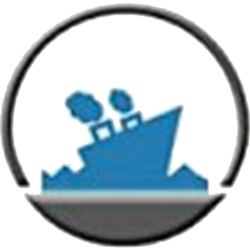 Latest posts by Staff Report
(see all)