Katelyn Jo "Katie" Robinson, age 20, of Sault Ste. Marie, Michigan passed away on Thursday, June 17, 2021, as a result of a car accident.
Katie was born on November 8, 2000, in Sturgeon Bay, Wisconsin to Kevin and Nancy (Marone) Robinson. She graduated from Sault Area High School with the class of 2019. She attended Aurora University in Aurora, IL, and was transferring home to Lake Superior State University where she was excited to play hockey once again with former teammates, lifelong friends, and pursue a degree in psychology with a future plan to achieve her Master's Degree in Social Work.
Katie found joy in playing hockey and being a part of a large hockey family where she made friends across all of the U.S. and in Canada. Growing up, when not playing hockey, she loved being a member of the cross country team. She was talented in art and found comfort while painting in any medium. She had a love for animals and enjoyed her work at the Sault Animal Hospital. Katie is known for having a kind soul, always including others, and being an immediate best friend to everyone. She is remembered for her smile and her laugh. She was a beautiful person, inside and out.
Katie is survived by her parents, her two brothers: Gregory Robinson and Bradley Robinson of Sault Ste. Marie and her grandparents: Janice (DeVries) Marone of Yuma, AZ, and Gerald & Sandra (Johnson) Robinson of Casa Grande, AZ. She is also survived by many aunts, uncles, cousins, and friends.
Katie was preceded in death by her grandfather: Ernest Marone.
Visitation will be Thursday, June 24th from 6-8:30 pm with a memorial service at 11:00 am on Friday both will be at C.S. Mulder Funeral Home. There will be a luncheon following the service at E-free Church, 1901 John Street, Sault Ste Marie. Final resting place will be Riverside Cemetery.
A scholarship has been established in Katie's name. Donations can be mailed to Chippewa County Community Foundation (CCCF) PO Box 1979, Sault Ste. Marie, MI 49783, with checks being made out to CCCF or Katie Robinson Memorial Scholarship. Online donations may be made at chippewacountycommunityfoundation.org
Another memorial suggestion would be the Diane Peppler Resource Center, P.O. Box 698, Sault Ste. Marie, MI, 49783.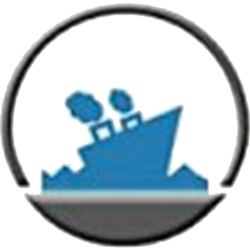 Latest posts by Staff Report
(see all)