Judith Ann Broden, devoted wife, best mom ever, sister extraordinaire, fun grandma and fabulous friend, departed this world for another unexpectedly and peacefully in her St. Ignace, Michigan home on May 27, 2021 at the young age of 69.
Judy was born on the day of love, February 14, 1952, to Ralph and Lela Marie Honeycutt in Detroit, Michigan. She grew up in Taylor, Michigan as part of a large family and with them, they often vacationed in the Upper Peninsula of Michigan; where Judy eventually settled with her loving husband, Mark.
A beautiful woman and soul inside and out. No one embraced life as fully or joyfully as Judy. Always happy, kind-hearted and full of love, no matter what life threw at her. She welcomed anyone and everyone in her life as her own and she loved them all fiercely. Full of wisdom and advice at any time she was needed. She would do anything for anyone. Her quick wit and warmth surrounded her spirit. Not to be fooled, her charismatic, red-headed feistiness came through with the "look". First and always, her passions and hobbies were anything for her husband, children, and grandchildren. With every breath she took and every thought she had to bring happiness to them with her special touches. No one could stretch a dollar like Judy could. She took a dollar and turned it into a hundred smiles. Her talents and hobbies included: master chef and baker, crafting, quilting, decoupage, Christmas shopping year-round at Kohl's, antiquing, collecting "Nightmare Before Christmas" items, Pintrest Star, HGTV marathoner, garage sale queen, slot machine and lottery tickets, movie theaters, Joann Fabric star customer, dining out, Queen band groupie, purple loving and gallivanting around town wherever the road took her. She was surrounded by everyone and everything she loved, as she surrounded each one of us with love.
Judy is survived by her husband, Mark; her three children, Shannon, Michael, and Todd; six grandchildren, Cassidy, Haley, Serena, Joshua, Lyla, and Billy; four siblings, Virgil, Ralph, Debbie, and Diana; and many much-loved cousins, nieces, nephews and friends too numerous to list but not forgotten.
Judy was preceded in death by her parents, Ralph and Lela Marie; and her two brothers, Jerry and David.
In lieu of flowers, memorial contributions may be made out to the Hope Chest, 250 Ferry Ln, St Ignace, MI 49781, the Mackinac County Animal Shelter, 980 Cheeseman Road St. Ignace, MI 49781, or the charity of your choice.
A Funeral Service will be held at Galer Dodson Funeral Home, 240 McCann Street on Tuesday, June 1, 2021 at 2pm. A public visitation will be held prior to the funeral from 1-2pm.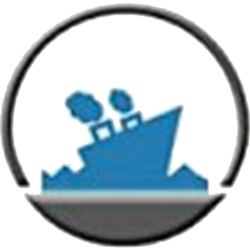 Latest posts by Staff Report
(see all)