James Thomas "Big Swede" Sorenson, age 66, of St. Ignace, Michigan, passed away peacefully with his family by his side on June 5, 2021, at his home. He was born in St. Ignace, on December 9, 1954, to Sterling (Bud) and Eudene (Paquin) Sorenson.

Jimmy grew up and lived in St. Ignace his whole life, outside a small stint in Detroit, Michigan. He graduated from LaSalle High School in 1973. On October 27, 1973, he married Loncie (Adams) and together they raised their two children.

He worked for Arnold Line Transit Company and rose through the ranks from Deck Hand to Engineer, and finally to Captain. He began on the passenger ferry boats but his love was the Corsair hauling freight to Mackinac Island. He worked for them for 39 years until his health forced him to retire about 8 years ago.

He had several personal boats over the years that he would captain around Mackinac Island, Bois Blanc, and LesCheneaux with his family and friends. His last and most treasured was his "Lone Sea" which is now captained by his grandson.

Swede loved going to camp in Black River and purchased his own cabin in the late 80's in Rexton (Sweed's Hideout). He loved to go hunting and fishing with the boys. He quickly became the camp cook and the camp was always cleaner than most people's houses. Wherever he was, music had to be playing. As a true Paquin he loved to play the spoons and found himself to be the life of the party.

He loved to take pictures and had recently bought a video camera. He had several pictures boards hanging in the cabin of all the people he loved with their prized catch or game.

When the grandkids came along, he decided to buy a camper. He would love to
entertain people at his site and cook lots of food. When he retired, he would spend weeks at a time at Big Brevoort with the grandkids fishing in one of the boats.

He loved to watch his grandkids play sports and cherished the weekends and families during the hockey tournaments and state competitions.

During his many sleepless nights he became a VIP for QVC. Always proud to show off what he ordered and often gave items to his hospice nurses. He loved lights and ordered plenty of Christmas items.

Jimmy was a member of the Sea Farer's Union as well as the Sault Tribe of Chippewa Indians.

Jimmy is survived by his mother, Eudene McDowell, wife, Loncie; children, Bridgett Sorenson of St. Ignace and Jimmy Sorenson (Sara) of St. Ignace; grandchildren, Cooper Johnston, Kody Rickley, Saylor Sorenson, and Konnor Rickley; many adopted children and grandchildren; siblings, Dennis Sorenson of St. Ignace, Karen (Wayne) Steiner of Brevort Lake and Lisa (Jeff) Gamble of Brevort Lake; many nieces and nephews; and beloved friends.
Jim was preceded in death by his father, Bud Sorenson, grandparents (Electa & Tom Paquin, Lillian & Jim Sorenson) brother, Stephen Sorenson, sister, Sharon Sorenson and in-laws Gordon & June Adams.

A Celebration of Life will be held at a later date.

Memorial Contributions may be left to the family or Mackinac Straits Oncology Department.

Galer Funeral Homes and Cremation in Pickford, Michigan is serving the family. Condolences may be sent to the family at www.rgalerfuneralhome.com.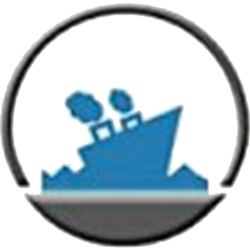 Latest posts by Staff Report
(see all)