Gerald Allen "Jerry" Kinjorski, age 88, of Hessel, Michigan, died on May 29, 2021 at Evergreen Living Center in St. Ignace, Michigan. He was born on June 18, 1932 in Detroit, Michigan to Benjamin and Gertrude (DesJardins) Kinjorski.
Jerry grew up in the Detroit area and attended school there. He learned the trade of carpentry and along with Pete Peters started P & K Construction where he worked for many years.
Jerry lived with his family of eight children in Farmington Hills, Michigan. He later moved to the Upper Peninsula of Michigan, where he lived on the Pine River. He also had a home in southern Florida.
Jerry was an active member with the Knights of Columbus and attended Our Lady of Sorrows Catholic Church in Farmington.
Jerry enjoyed spending time with his family and fishing on his boat. He also enjoyed bowling in a league in St. Ignace and playing baseball with the Knights of Columbus. He loved spending time in Florida where he enjoyed fishing, and golfing.
Jerry is survived by his children Jerry Kinjorski, Karen (Howard) Anderson, Pamela (Gary) Allen, Mark (Barbara) Kinjorski, Robin (John) Kinjorski, Jeffrey (Lori) Kinjorski, Stacie (Brad) Steinman, Russell (Mimi) Peterson, David Peterson, Robin (Martin) Funni, and Denise (Daniel) Kinjorski; siblings Nancy (Rob) Jones, James (Sandra) Kinjorski, Daniel (Denise) Kinjorski, Sharon (Charlie) Krause, and Connie Mango; sisters-in-law Ruth Kinjorski and Jane Kinjorski; brothers-in-law Allan Manier and Al Sanom; many grandchildren and great grandchildren, nieces and nephews, and beloved friends.
Jerry was preceded in death by his wife, Patricia, son Anthony, and siblings Larry Kinjorski, Tom Kinjorski, Sally Corrow, Gertrude Manier, Pattie Sanom, and Wayne Kinjorski.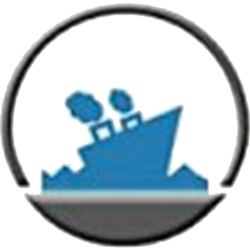 Latest posts by Staff Report
(see all)