Dorothy M Soczek, 89 of Goetzville, MI passed away peacefully on January 13, 2021 at Medilodge in Sault Ste. Marie, MI after a short battle with Covid.

She was born in Goetzville, MI on March 10, 1931, daughter of the late Michael and Helen Potoczak. Dorothy graduated from DeTour Area Schools and then went to work for Edison Sault Electric Company.

Dorothy married Edward Soczek in June 1957 in Goetzville and gave up her career and dedicated her focus on being a fantastic and wonderful mother, raising three children. Her late husband passed away in 1988, and she is survived by daughter Marlene Wereley (late Gregg Wereley) of Hartford, WI, son Michael Soczek (Lara Freeburger) of Lowell, MI and son Mark Soczek of St. Louis, MO. She is also survived by four grandchildren, Michael and Alex Wereley, and Michaela and Nicholas Soczek, sister Frances Denn, and brothers Ted and Robert Potoczak.

She was a fiercely dedicated mom to her children, with family always coming first. A value she instilled in all those around her.

Dorothy took great pride in her garden and all of her plants, particularly in her rose bush. She enjoyed listening and dancing to both Country and Polish Music. She was also lifelong Detroit Tigers fan, with her favorite players being George Kell, Al Kaline and Kirk Gibson.

Dorothy was a member of St Stanislaus Kostka Parish for her entire life and was active in both the Altar Society and the St. Vincent DePaul Society.

A Mass of Christian Burial will be held at 10:00am on Friday, June 25, 2021 at St. Stanislaus Kostka Church, in Goetzville, MI with Reverend Jose Cherian officiating, followed by burial at St. Stanislaus Kostka Cemetery.

In lieu of flowers, donations may be made in memory of Dorothy M Soczek to "The Kirk Gibson Foundation for Parkinson's" at www.kirkgibsonfoundation.org or at 19798 Mack Ave., Grosse Pointe Woods, MI 48236, or the SSK Altar Society.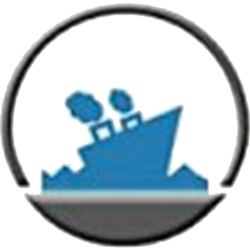 Latest posts by Staff Report
(see all)