Donald LeRoy Emerson of Sault Ste. Marie Michigan passed away at home on May 27, 2021. He was born in Masontown West Virginia on November, 17th, 1943 to Glen and Dalia Emerson.
The most important thing in Don's life was his family and close friends. His "gift of gab" along with a great sense of humor and vigor for life made him memorable to those who were lucky enough to meet him. These traits made him adored and loved by his family and friends. He was always willing to give his time and talents to his family and friends in their times of need. Over the last 9-years, his dog Chewy was such a bright spot in his life and they were inseparable. Don dearly missed his wife Linda of 52 years, and we all feel blessed he is now with her in heaven.
Don had a lot of interest and passions. He was a proud life-long member of Union 324 Operating Engineers. He was also an avid deer hunter and was proud of many of his bucks, but the 14-point buck that won many local big buck contests brought him a lot of joy. He enjoyed NASCAR and tinkering on projects where he showed his talent and inventive skills that often awed those who saw his work and creations. Most of all, he enjoyed talking on the phone or in person to his family and friends.
Surviving Don is his two sons, Don Emerson Jr (Sue) of Sault Ste. Marie and Ron Emerson (Melissa div.) of Manchester, Maine, and his siblings Betty Cassady of West Virginia and Helen Southall of West Virginia. Also, surviving are grandchildren Thurston LeGault (Casey) of Sault Ste. Marie, Donald Emerson III of Cheyenne, WY., Melissa Emerson of Sault Ste. Marie, Cheyenne Emerson of Sault Ste. Marie, and Ryan Emerson of Manchester, Maine. He is also survived by 6 great-grandchildren who all reside in Sault Ste. Marie. Don was preceded in death by his wife, Linda, parents Glen and Dalia Emerson, and his sister Frances.
Don's family would like to extend a special heartfelt thanks to the staff at War Memorial Hospital and others who have been kind, caring, and supportive of Don during his illness. You have all made a tough situation easier. Please know that what you do is special and appreciated beyond just providing good medical care. A special thank you to Dr. Ockenfels, Don's "doc" for decades…. Thank you!
By Don's request, no public services will be held. A celebration of life will be held at a later date at his home.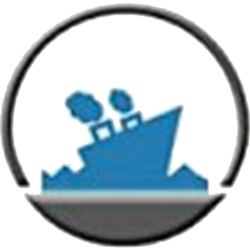 Latest posts by Staff Report
(see all)