Dale Edward Melvin, age 58, of Drummond Island, Michigan, died on May 26, 2021, at his home on Drummond Island. He was born on March 4, 1963, in Sault Ste. Marie, Michigan to John Kenneth and Renee Lillian (Ruelius) Melvin.

Dale had a birth story as unique as the great life he lived; he was born in the backseat of his parent's car when they were driving over the Drummond Island ice bridge to the Sault Ste. Marie hospital. He was delivered between the mainland and island, on the frozen river. So, while his birth certificate might say Dale was born in Sault Ste. Marie, it would be more accurate to say he was born on the St. Marie's River.

Dale attended DeTour High School and became high school sweethearts with his best friend's little sister, Kelly Bucht. After graduation, Dale went to college for a short time before enlisting in the United States Air Force. Dale and Kelly eloped in 1984 in Sault Ste. Marie, when she joined Dale on his air force travels—staying in Texas for a short time before being stationed in Germany for five years. The pair moved back to Drummond Island after Dale retired after serving seven years to start his family. Dale and Kelly planted their roots on the Island and raised their two sons. Dale and Kelly own and operate Sune's Drygoods and Grocery store, carrying on as the fourth generation of Sune Bucht owners.

Dale was a lover of outdoor activities; he loved spending time at camp hunting White Tail Deer with his son Blake and other family members; he was an avid golfer and was a long-time golf partner with his son, Zach. Dale loved mushroom picking, fishing, and being on the water in his pontoon boat. He often played the guitar and sang. Then, after being outdoors all day, Dale would come home and make the greatest dinners. He was an excellent chef and made the best prime rib around town. Dale made many cherished memories over the years with his family and friends and will be deeply missed.

Dale was a member of the Sportsman Club, the Golf Club, the Drummond Island Tourist Association, and the Drummond Island Lions Club.

Dale is survived by his wife of 37 years, Kelly (Bucht) Melvin; sons, Zachary and Blake Melvin of Drummond Island; brother, Dean Melvin of Drummond Island, nephew J. D. and niece Sara Melvin; brother-in-law, Tom Dyal of Drummond Island, niece Adrian Gable (Jimmy) Spencer, nephew Andrew Dyal, niece Samantha Dyal; brother-in-law Michael "Mike" (Amy) Bucht of Laingsburg, Michigan, nephews, Cade and Colton Bucht, niece, Kelsey Bucht; sister-in-law, Carlene (Patrick) MacGregor of Wyoming, Minnesota, nephew Connor (Julia) and niece Shea MacGregor.

Dale was preceded in death by his father, Ken, and stepmom Judith Melvin; mother, Renee; brothers, Kenneth "Kim" and Jay Melvin, sister's in-law Lynn Dyal, and Laura Melvin.

A memorial gathering will be held on Saturday, June 12, 2021, from 10:30 A.M. till 1:00 P.M. at Drummond Island Lutheran Church. Funeral Service will begin at 1:00 P.M.

Burial will follow at Drummond Island Cemetery, with full military honors.

Galer Funeral Homes and Cremation in Pickford, Michigan is serving the family. Condolences may be sent to the family at www.rgalerfuneralhome.com.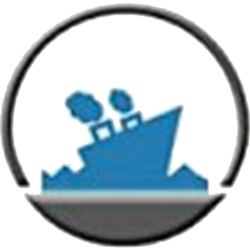 Latest posts by Staff Report
(see all)