Charles David Orr, age 88, of Moran, Michigan, died Friday, June 11, 2021 with his family by his side. He was born January 22, 1933 in Petersburg, Pennsylvania to William and Florence (Schreffer) Orr.

Charles grew up in Oil City Pennsylvania and after attending high school he joined the U.S Air Force. He spent four years with the service in Korea before returning home and marrying Linda Soeltner. They were married sixty-three years and had six children and adopted three children. He worked for the U.S Forest Service for thirty-four years. He loved being in the outdoors spending time with his grandbabies, taking care of his lawn, and planting flowers.

Charles is survived by his wife, Linda; children, William (Tabatha) Orr of Moran, Charles Orr Jr. of Moran, Melissa Orr of St. Ignace, Michigan, Sandy (Greg) Kottre of Port Orchard, Washington, Donald Orr of Port Orchard, Washington, James (Georgia) Orr of Sault Ste. Marie, Michigan, Holly (Tammy) Downing of Kincheloe. Michigan, Michelle (David) Oja of Rudyard, Michigan, and Nicole (Lee) Anderson of Dafter, Michigan; twenty grandchildren; and twenty great-grandchildren.

Charles was preceded in death by his parents, William and Florence; siblings, Dorothy (Thomas) Hovis, Milford (Faye) Orr, Richard (Jeanette) Orr, Pearl (Melvin) Umstead, Floyd (Betty) Orr, Hellen (Jim Whitling, and Annebelle (Willard) Luepnitz; and grandchildren, Adam, Lola Sue, Mary, and Olivia.

A Celebration of Life Service will be held at the Moran Community Center on June 17, 2021 at 1:00 PM. A Graveside Service will be held later that day at the Immaculate Conception Catholic Cemetery at 4:00 PM.

Galer Dodson Funeral Home and Cremation in St. Ignace, Michigan is serving the family. Condolences may be sent to the family at www.rgalerfuneralhome.com.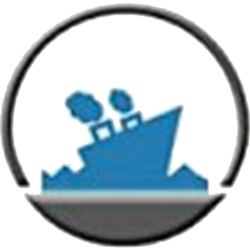 Latest posts by Staff Report
(see all)