Bonnie Lou Dale, age 78, of Sault Ste. Marie, Michigan passed away on June 8, 2021, at War Memorial Hospital.
Bonnie was born on August 26, 1942, in Sault Ste. Marie, Michigan to the late Mark Francis and Eunice Ethel (Bottrell) Killips. She graduated from Sault High School with the class of 1959. Bonnie was an avid reader. She loved her grandchildren and cooking big Sunday dinners for the whole family and their friends to enjoy. Some of her specialties were lasagna and homemade mac and cheese. She was a member of the 1st Church of Christ and a Hospice Volunteer for years.

Bonnie is survived by her husband Kenneth Lee Dale, whom she married on June 27, 1964, at Calvary Baptist Church; three children: Mark Dale of Rudyard, and Ken (Becky) Dale and Amy (Steve) Goetz both of Sault Ste. Marie: 13 grandchildren: Brittany (Gary) LaPonsie, Ken (Elena) Dale, Joey Dale, Matty Dale, Shelby Dale, Megan Dale, Andrew Dale, Tyler Kirkland, Tiffany (Jeremy) Grove, Holly (Josh) Greeley, Katrina (James) Waid, Michael Goetz, and Mitchell Goetz; and 12 great-grandchildren.
Bonnie was preceded in death by her parents and her sister: Marlene Culbertson.
A funeral service will be held at 4:00 PM on Saturday, June 12, 2021, at C.S. Mulder Funeral Home. Friends may call at the funeral home that same day starting at 2:30 PM.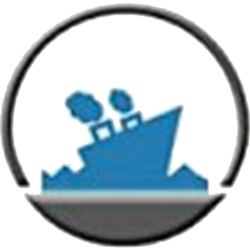 Latest posts by Staff Report
(see all)