Of the several hundred businesses that faced government sanctions for not following COVID emergency orders, one appears to have garnered extraordinary attention from the Michigan attorney general's office.
Marlena Hackney was jailed earlier this year after having refused to close her Holland diner in response to a state order banning indoor service at restaurants.
Emails obtained in response to an open records law request show the attorney general's office was more involved than previously reported in Hackney's arrest. The exchanges included discussions over monitoring social media posts and accounts, tracking complaints, and media strategies surrounding her case.
The emails also reveal the Michigan State Police and attorney general's office were monitoring not just Hackney's social media activity but also that of her supporters.
When originally asked April 5 about any role the attorney general's office had in the arrest, spokeswoman Kelly Rossman-McKinney stated then: "Judge Wanda Stokes issued a warrant for her arrest because she wanted the person taken into custody. We didn't have a role in that so you reach out to the judge, MSP (the arresting agency) or Ingham County. Sorry I can't be of more help to you."
But according to the newly obtained emails, the attorney general's office was actively involved with the Michigan State Police in orchestrating the arrest. They also show the office had discussed media strategies with officials at the Michigan Department of Agriculture and Rural Development, which regulates restaurants.
MDARD sought an arrest warrant for Hackney in Ingham County Circuit Court, which Judge Wanda Stokes issued. Hackney was arrested by the Michigan State Police on March 19 for civil contempt for violating COVID shutdown orders.
The police said the attorney general's office asked them to arrest Hackney because they had the authority to do so and the agriculture department did not. Rossman-McKinney said later the attorney general's role was "simply to provide authorization to MSP."
The attorney general's office also shared a phone log that listed all the voicemail complaints about the arrest over a three-hour period on March 19.
An email from Rossman-McKinney read: "FYI – Lots of Free Marlena calls and emails. Just sending you a sample from the latest batch of emails that came in through the coms [sic] line. (This doesn't count what has come in over the main AG line and AG email.)"
Attorney General Dana Nessel responded: "Thanks so much to each of you. For every heckler in the courtroom today, there were tens of thousands of Michiganders applauding your work to keep our state residents safe and healthy."
Agriculture department spokeswoman Jennifer Holton sent an email to the attorney general's staff, sharing five links to Twitter posts from individuals who supported Hackney.
Assistant Attorney General Eileen Whipple also sent Nessel's staff information on a rally to support Hackney.
As previously reported, after Nessel learned that Hackney planned to appear on Fox News to tell her story, she pressed for an immediate arrest. "Do we know her whereabouts? We should just have her picked up before she goes on. This is outrageous."
Eileen Whipple, an assistant attorney general, had further communication and coordination with the Michigan State Police. In an email, she said, "MSP has all of the information that MDARD has on Marlena's whereabouts as well as information on her social media activity and groups or individuals that may be present and actively provide support to Marlena during an attempted arrest."
Shanon Banner, public affairs manager of the state police, was asked about monitoring citizens' social media activities. She replied, "The MSP reviews publicly available posts/events on social media to maintain situational awareness of demonstrations and other public events."
Discussions between the attorney general's offices and the agriculture department about media coordination occurred on Feb. 24. Rossman-McKinney said in an email to Whipple, "Will check with Jen(n?) Holton to see if she wants any media on this but I doubt it."
Rossman-McKinney also told Nessel, while discussing Hackney's impending television appearance, "MDARD has handled all the media on this one for the most part." She notified other staff members just before Hackney's arrest that a press release from the department was ready to go. "This release will go out the minute we are told she has been taken into custody."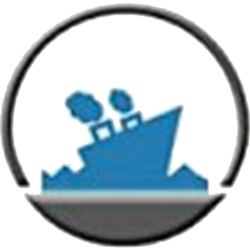 Latest posts by Staff Report
(see all)