Three of five men charged in the kidnapping plot against Governor Gretchen Whitmer will face new federal charges, including conspiracy to use a weapon of mass destruction and additional federal firearms charges for at least two of them, a U.S. attorney said Wednesday after an amended superseding indictment was filed in the U.S. District Court for the Western District of Michigan.
The five men charged federally in the plot to kidnap and potentially kill Ms. Whitmer include Adam Fox, Barry Croft Jr., Daniel Harris, Brandon Caserta and Kaleb Franks. Ty Garbin, a sixth man initially arrested and charged in the plot, has since pleaded guilty, faces up to life in prison and awaits sentencing.
Filed by U.S. Attorney Andrew Birge, the new charges are specific to Mr. Fox of Wyoming, Mr. Croft of Bear, Delaware, and Mr. Harris of Lake Orion.
All three are now being charged with knowingly conspiring to use weapons of mass destruction against persons or property in addition to the kidnapping conspiracy charged in October 2020.
Mr. Birge wrote that Mr. Harris had expressed a willingness to make a bomb if given the right materials and had also offered to recruit an unnamed associate with bomb-making experience to join their domestic terrorism and anti-government group, Wolverine Watchmen.
In July 2020, Mr. Croft and Mr. Harris had attempted to detonate two improvised explosive devices containing shrapnel. The attorney also stated that Mr. Fox, Mr. Croft and Mr. Harris intended to use similar devices to facilitate their plot to kidnap the governor by harming and hindering the governor's security detail and any responding law enforcement officers.
Each of them faces a sentence of up to life in prison if convicted on weapons of mass destruction charges.
Additionally, the amended indictment states Mr. Croft and Mr. Harris possessed a destructive device that was not registered to them in the National Firearms Registration and Transfer Record as required by federal law.
The firearm in question for Mr. Croft was the destructive device that Mr. Birge alluded to in detailing the weapons of mass destruction charges.
Mr. Harris is alleged to have possessed between July 10, 2020, and Sept. 13, 2020, an Anderson Manufacturing Model AM-15 .223/5.56 mm caliber semiautomatic assault rifle with a barrel of less than 16 inches in length, which was not registered to him.
The pair each face up to 10 years in prison if convicted on the additional firearms charges.
Mr. Birge said the new charges arose from ongoing investigatory work by the FBI with assistance from the National Security Division's Counterterrorism Section, Bureau of Alcohol, Tobacco, Firearms and Explosives and members of the Joint Terrorism Task Force, including the Michigan Department of State Police.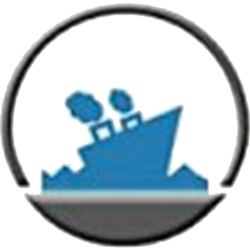 Latest posts by Staff Report
(see all)