Thomas Leonard Kujala, age 89, of Newberry, Michigan, passed away on April 24, 2021 at UP Health System in Marquette, Michigan. He was born on September 10, 1931 in Newberry, to Jake and Bertha (Marceny) Kujala.
Tom grew up in Newberry and graduated from Newberry High School in 1949. He married Kathleen Archambeau in 1951 and served in the US Army for three years. He began working for the State of Michigan at the Newberry Regional Mental Health Center in the late 1950s, from where he retired in 1992. Tom was a hard worker and in addition to his full-time work for the State, he also worked for many years part time as an assistant manager/bookkeeper for the Barrett Company during the 1960s through the end of the 1980s.
Tom enjoyed many hobbies throughout his life including bowling, hunting, fishing, trap shooting, and snowmobiling. He was also a master at foraging for mushrooms, cranberries, and blueberries, and he took great pride in "picking clean." He believed berries were not worth picking if they weren't picked clean. Tom enjoyed anything involving the outdoors and even the simple pleasure of a car ride, especially if it meant spending time with his son. While out on his many adventures, he was known to strike up conversations with complete strangers about any given number of topics. Tom was a generous man and never turned away from someone in need, likely because his generation understood what it was like to experience hard times.
Tom is survived by his son, Richard Kujala of Newberry; daughters, Lynda (Dennis) Burgess of Newberry, Marlene Clark of Rockford, Michigan, and Nancy (Ken) Haggart of Fremont, Michigan; grandchildren Nicole (Charley) Simi, Jessica (Reid) Roeske, Ryan (Sarah) Burgess, Tara (Colin) Miller, Abi Haggart (Ian Ketchum), and Anna (Jason) Fritsma; great grandchildren Ava and Alivia Simi, Claire and Easton Roeske, Bennett Miller, Aubree Junod, and Isaac Fritsma.
Tom is predeceased by his wife, Kathleen; brother, John Kujala; stepfather, Roy Livermore; and his parents.
A Private Family Service will be held at a later date.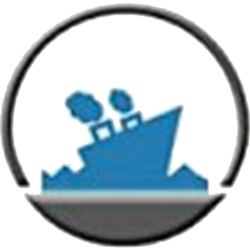 Latest posts by Staff Report
(see all)