Sandra V. "Sandy" DiMartino, age 57, of Trout Lake, Michigan passed away in Sault Ste Marie, Michigan after a short battle with cancer and a long battle with Scleroderma. She was born February 29, 1964 in St. Ignace, Michigan to Robert Anthony and Anna Marie (LaDuke) Sharp.
Sandy grew up in St. Ignace and graduated from LaSalle High School where she enjoyed playing softball, basketball, hunting, fishing and spending time at Sharp's Corner driving the truck trails to Rock Rapids. She always supported the St. Ignace sports teams even after high school. You could always hear her in the stands while watching her daughter at her basketball games. She went on to work at Mackinac Straits Hospital, Whitetail Restaurant, and later at the Mackinac Bridge as a toll booth worker. She was always happy to greet new and familiar faces entering and leaving the U.P. while working there. She met Paul DiMartino in Trout Lake in December of 2006. They married June 16th, 2012.
Sandy enjoyed traveling in her later years with her husband. They made their own home on wheels and traveled all over the eastern United States. Her favorite spots were Nashville, Tennessee, and the Northern Gulf Coast. She had amazing stories of their travels and all the people she would meet. She was proud of being a leap year baby and a "lefty" making her unique. Her greatest joy in life was being Grandma to her two wonderful grandsons and Mom to her two daughters.
Sandy is survived by her husband, Paul; her children, Mikaela (Jeffrey) Gamble of Moran and Jonna (Zach) Gould of St. Ignace; grandchildren Aiden and Bennett Gould; siblings, Linda (Jim) Jonas of Newberry, Richard Sharp of Newberry, David (Mary) Sharp of Trout Lake, Susan Sharp of Brevort; nephews Jim Jonas Jr. and Scott Jonas; and niece Pamela (David) Carmody. Special people in her life also included Michael Kelly and Jim Kelly both of St. Ignace.
Sandy was preceded in death by her parents, Robert and Anna; four infant siblings John, Alvin, Norman and Arlene; and former brother-in-law, Russ Nesberg.
The family will be having a celebration of her life on Saturday, June 12th.
Memorial Contributions in honor of Sandy may be directed to the Scleroderma Foundation www.scleroderma.org and Hospice of the EUP, 308 W. 12th Avenue, Sault Ste. Marie, MI 49783.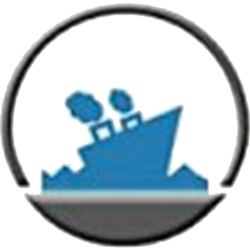 Latest posts by Staff Report
(see all)