Phoebe "Irene" Hartwig, age 81, passed away peacefully Monday May 24, 2021 at The Brook Community Retirement Facility in West Branch, Michigan.
A native of Sault Ste. Marie, Michigan, Irene was born to Daniel and Matilda (LaVictor) Cody on August 30, 1939. Irene received her high school diploma from Sault High. She married the love of her life, Lorne Hartwig Sr. on March 2, 1956. She worked as the Executive Secretary for the Sault Ste. Marie Police Department until her retirement.
Irene will be remembered for her time and dedication to St. Mary's Catholic Church as a Eucharistic Minister among other volunteer duties. She also volunteered as a War Memorial Auxiliary Member in the gift shop at War Memorial Hospital. She was a Woman of the Moose Member of Lodge #999, Auxiliary Member of the American Legion Post #3, Auxiliary Member of the VFW Post #3676 and the Sault Ste. Marie Mixed Cribbage League. Irene enjoyed activities such as playing softball, bowling, bingo, gardening, baking and especially spending time playing cards at camp with family and friends.
Irene will be lovingly remembered by her children, Lorne Jr. (Tamie) Hartwig of West Branch, MI, Ken (Jan) Hartwig of Howell, MI, Judy (Ken) Siegrist of Pinconning, MI, Roger (Linda) Hartwig of Grand Ledge, MI, also 7 Grandchildren and 12 Great Grandchildren; sister Darlene (Russ) Hill of Lansing, MI, brother in-law Lewis (Gail) Hartwig of Rapid River, MI. Irene was preceded in death by her Loving husband of 61 years, Lorne Chester Hartwig Sr., parents Daniel and Matilda Cody; daughter Victoria Wilson; and sister Sharon Hartwig-Jones.
Family and friends may visit from 10:00am – 12:00pm Thursday, June 3, 2021 at St. Mary's ProCathedral Church, 320 E. Portage Ave, Sault Ste. Marie, Michigan. Mass of Christian Burial will be celebrated in memory of Irene at 12 noon, with Father Nicholas Thompson as Celebrant. Burial will be at Oaklawn Chapel Gardens.
The family would like to extend a special thank you to the staff at Covenant Healthcare of Saginaw, MI, Ascension Standish Hospital Skilled Care Facility of Standish, MI, Hospice Compassus of West Branch, MI, and The Brook of West Branch, MI. for the care and compassion provided to Irene.
In lieu of flowers, the family requests those who wish to express sympathy to consider making a donation to Hospice Compassus of West Branch, MI or family wishes.
Clark Hovie Galer Funeral Home assisted the family with arrangements.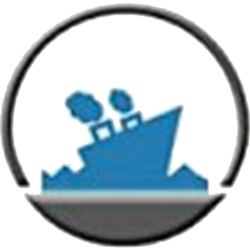 Latest posts by Staff Report
(see all)