GRAND RAPIDS – Several updates to coronavirus safety protocols enshrined in the state's work safety emergency rules were lifted Monday, allowing a return to in-person work for employers and their employees and a lifting of workplace mask and social distancing orders for the fully vaccinated.
The updated Michigan Occupational Safety and Health Administration guidelines were announced alongside the new Department of Health and Human Services order regarding masks and gatherings, which will eliminate outdoor capacity limits and increase indoor gathering limitations to 50 percent capacity effective June 1.
Changes to MIOSHA COVID-19 emergency rules include allowing fully vaccinated employees to do away with face coverings and social distancing on the job provided employers have a policy deemed effective to ensure non-vaccinated workers or others continue to follow the rules. They also are based on performance, the state said Monday, eliminating industry-specific requirements. Definitions guiding those requirements have also been updated to more clearly reflect changes in close contact and quarantining requirements for fully vaccinated employees.
Many of the facility cleaning requirements from the early days of the pandemic have been updated to reflect new guidance from the U.S. Centers for Disease Control and Prevention, which has in recent months backed off from the agency's initial belief that surface-to-surface transmission was a strong mode of spreading COVID-19. While it is still possible, the CDC said it is less likely than direct, prolonged close contact between individuals.
The new rules also note that employers should continue to have and implement a written COVID-19 preparedness plan in line with the updated rules.
MIOSHA filed its updated COVID-19 emergency rules with the Michigan Office of Administrative Hearings and Rules on Friday. The agency also rescinded draft permanent COVID-19 rules and a public hearing on those rules scheduled for Wednesday has been canceled.
A more formal announcement surrounding the rule changes came Monday – the day the new rules went into effect – at an in-person press conference featuring Governor Gretchen Whitmer, Acting Director Susan Corbin of the Department of Labor and Economic Opportunity, Andy Johnston, vice president of the Grand Rapids Chamber of Commerce, and Jim Keane, CEO of the Steelcase furniture company, which hosted the press event at its Kentwood facility.
It was there that Ms. Whitmer also said that employers could still require masks and other return-to-work guidelines if they so pleased, they just wouldn't be in violation of pandemic work health and safety orders if their vaccinated employees no longer don masks.
The emergency rules by law expire on October 14. However, the governor's office in a news release issued following the press event said that MIOSHA could also choose to rescind all or part of the rules.
As for rules that were to expire in October, Ms. Whitmer said the agency has integrated them with the latest CDC guidelines.
Although the announcement did not include a full lifting of COVID-19 work safety orders, Ms. Whitmer called the new rules a "slimmed down" version that reflects the progress the state has made in fighting COVID-19 – aided, of course, by a deeper knowledge of the virus the availability of safe and effective vaccines.
"That's why it's so important to get this right," she said. "Together, we are eliminating once in a century virus, and now we're poised to jumpstart our economy and power it up to new heights. We have a lot of work to do, but I know that we are up to it. Last week, Republican leaders in the Legislature and I announced a bipartisan agreement to work together to pass the budget in Michigan, into our schools and small businesses and communities."
Not only has the state received money from the administration of President Joe Biden, but the state still has money that was sent to Michigan by way of congressional COVID-19 relief from the administration of former President Donald Trump.
The reemergence of Michigan's economy post-pandemic and its new relaxing of COVID-19 rules was a testament to how seriously residents and their respective political and community leaders took the virus, Ms. Whitmer said.
"I know that after all the sacrifice and pain that people have felt and business felt from March 2020, we are now ready to get back and ready to take Michigan to the next level," she said. "So, we've been tested and as I often say, tough times don't last, tough people do. Michigan is bursting at the seams with possibility. It's our job in state government (to) harness the boundless energy of our people, our businesses and our communities and channeling into big projects, bold initiatives, and of course, fundamentals that put us on a path to prosperity."
Ms. Corbin in her remarks thanked Steelcase for their help on the state's Return to Office Task Force that helped set policies guiding Michigan's protocols to safely return to the workplace.
"Since the first COVID outbreak … the Department of Labor and Economic Opportunity and MIOSHA have been at the frontlines of the effort to keep workers safe from COVID," Ms. Corbin said. "The MIOSHA emergency rules have not only protected employees, and giving them confidence that their workplace was as safe as possible, the rules also gave employers the clear guidance they needed to protect their workers."
Meanwhile, at least one Republican legislative leader who has been critical of Ms. Whitmer's handling of the pandemic questioned the timing of the announcement after a photo was posted to social media, and then deleted, violating social distancing and capacity restrictions.
Sen. Aric Nesbitt on social media noted that he thought it was a strange that Ms. Whitmer had violated her own rules over the weekend and then days later lifted several key MIOSHA COVID-19 safety protocols.
"Something 'science-y' must have happened over the weekend," Mr. Nesbitt tweeted Monday afternoon, linking to a news article about the new guidelines and complete with a shark emoji.
Ms. Whitmer, however, had announced the loosening of some restrictions last week and Monday was the day the remote work requirement was to be lifted.
WHITMER EVADES CLARITY ON FUTURE LEGISLATIVE HEALTH ORDER AGREEMENT: While the governor mentioned Monday a deal with legislative Republicans to work together on the fiscal year 2021-22 budget, all parties have also alluded to a new working framework that involves the Legislature in crafting future pandemic-related or other public health orders should they be necessary.
When asked what she would envision what that might look like – and more specifically, how Republican leadership would be involved – the governor offered no greater clarity on the matter other than to say that she hoped more orders would not be necessary down the pike and that past decisions weighed heavily on her.
"Contrary to some of the rhetoric out there, it has been a hard year and three months," Ms. Whitmer said. "None of these orders (were) issued lightly. … There's not a governor in the nation that has had to do this and has had anything but a lot of angst around every decision they've had to make. I know because I've talked to a lot of them on both sides of the aisle."
As to the root of the question, Ms. Whitmer did say that she that both her and the Legislature can now play a dual role.
"I think it's something we can now do with an understanding that this is largely behind us," she said. "We've learned some lessons. Perhaps there are some ways to do that and that's what we've agreed to do and I think that's a good thing."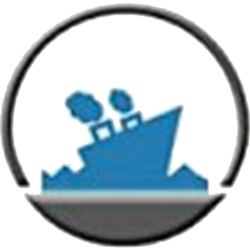 Latest posts by Staff Report
(see all)