Mary Elizabeth Mills, age 82, of Drummond Island, Michigan died on May 16th, 2021 at home. She was born June 9th, 1938 in Cedarville, Michigan to John and Elizabeth (Cruickshank) Pollard.
Mary grew up in Detroit along with her brother Bill. She attended Dondero high school, a graduate of the class of 1957. Soon after she started her family in Royal Oak, Michigan. Mary loved to travel and eventually made her home in Cedarville and West Palm Beach, Florida. Later, she would settle on Drummond Island to be cared for by family members.
Mary was an active member of the Bethel Lutheran Church in Cedarville.
Mary loved to read, quilt with her fellow church ladies, do crossword puzzles, and needle point projects. She also loved spending time with her grandchildren, whether that was watching their sporting events, taking them to Bingo, or playing uno. It wasn't uncommon to find her watching the game show channel.
Mary is survived by her grandchildren, Nicole (Vince) Robinson of Drummond Island, Natalie (Eric) Howden of Hamilton, Michigan, Victoria (Ryan) Rose of Drummond Island, and Shawnee (Dillion) Mills of Drummond Island; Great-grandchildren Elizabeth, Brooklyn, and Mason; and brother Bill (Darla) Pollard of Green acres Florida; Niece Amie (Curt) Rein of Arbor Vitae, Wisconsin and Nephew Karl (Elizabeth) Pollard of Saint Paul, Minnesota.
Mary was preceded in death by her son Butch Pollard; and parents, John and Elizabeth.
Services will be held June 16th, 2021 at 10:00am at Church of Christ, 202 W. M-134 Cedarville, MI 49719.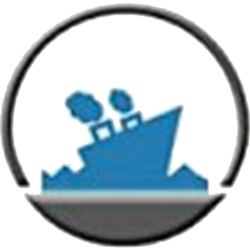 Latest posts by Staff Report
(see all)