Marilyn Ruth Postma, age 86, of Rudyard, Michigan, died on Sunday, May 9, 2021 at her home surrounded by her loving family. She was born on January 3, 1935, in Muskegon, Michigan, to Peter and Margaret (Boyink) Meyers.
Marilyn spent her childhood in Muskegon with her parents. She graduated from West Christian High School where she played High School basketball. It was after high school that she met the love of her life, Chris Postma, at a gathering of friends. They married on October 26, 1956 and started their family and became a beloved member of the Rudyard community and Rudyard Christian Reformed Church.
Marilyn was a woman of many interests; she loved fishing, bowling, and swimming. She liked staying active and staying busy. She enjoyed gardening and ran her own produce garden with Chris for many years. They grew & sold a lot of produce to the local community over the years. Marilyn also had a knack for making incredible baked goods. The pies Marilyn made were a fan favorite thanks to her secret pie crust recipe; friends and family always looked forward to getting one of Marilyn's tasty pies. In her down time, Marilyn also loved watching college basketball and football.
Marilyn was a member of the Rudyard Christen Reformed Church, as well as the Friendship Guild, Treasure of the Church Bowling league, and was the Christian School Board Secretary. Marilyn was a beloved woman who touched the lives of many people and will be dearly missed by all.
Marilyn is survived by her children; Robert (Laura) Postma of Rudyard, Pam Vansumeren of Rudyard, Linda Postma of Rudyard, and Lisa (Jim) Wrocklage of Fort Lauderdale; grandchildren, Danielle (Doug) Willis, Nicole (Billy) Postma, Tyler (Livy) Postma, and Derek Postma; great grandchild, Marah Willis; sister, Jean Talsma of Rudyard; sister-In-Law, Janet Meyers of Grand Haven, Michigan; and many nieces and nephews.
Marilyn was preceded in death by her beloved husband, Chris; daughter, Sally Jo Postma; brothers, Ray (Flo) Meyers, Paul Meyers, Gerry (Lawaine) Meyers; sisters, Doris (Richard) Beishuizen; brother-in-law, Gerry Talsma.
Services will be held May 13, 2021 at the Rudyard Christian Reformed Church in Rudyard. Visitation will be held from 10AM to 11AM with services at 11AM. Burial will be at the North Rudyard Township Cemetery.
Memorial contributions may be made to the Rudyard Christian School, 17938 S Tilson Rd, Rudyard, Michigan 49780 or Hospice of the EUP, 308 W. 12th St., Sault Ste. Marie, Michigan 49783.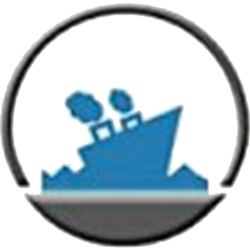 Latest posts by Staff Report
(see all)