A Court of Claims judge on Wednesday denied a motion for preliminary injunction filed by a group of high school athletes who sued the director of the Department of Health and Human Services over health orders that imposed coronavirus testing requirements and other restriction upon high school athletics.
Judge Michael Kelly in an order issued Wednesday afternoon said plaintiffs' arguments in Let Them Play Michigan Inc., et al v. Hertel showed an unlikelihood of success on their merits and therefore did not warrant a preliminary injunction.
The lawsuit seeks to throw out March 19 and March 20 orders from the DHHS regarding athletics and subsequent guidance. Plaintiffs had argued that they should have been promulgated as rules and gone through the Administrative Procedures Act.
"The court concludes that, at present, plaintiffs have not demonstrated an ability to succeed on the merits of their APA claim," Mr. Kelly wrote. "Turning to the Order – and leaving aside the Interim Guidance for now – the court agrees with defendant that, at this stage in the litigation, a compelling case can be made that the Order was issued pursuant to the exercise of a permissive statutory power."
To that end, Mr. Kelly also stated that the Public Health Code "plainly" gives Ms. Hertel authority to issue such an order to control an ongoing epidemic.
"This permissive grant of authority expressly authorizes the very action taken in this case as it concerns emergency orders," the judge wrote. "In that sense, the court finds – at least at this stage of the litigation – this case is comparable to decisions that found a challenged agency action to be within the permissive-powers exemption to the APA. And the court concludes that the instant case is distinguishable from recent decisions issued by the Court of Claims which featured generalized grants of authority to an agency. Moreover, subjecting defendant's emergency orders issued under (the Public Health Code) to the [time-consuming] procedural requirements of the APA … would render the emergency orders incapable of addressing an emergent situation in real-time and would seemingly defeat the purpose of defendant's emergency authority under (the Public Health Code)."
The guidance in that regard also appears to fall within a statutory exemption to rulemaking, and therefore not binding, giving Mr. Kelly less of a compelling reason to enjoin DHHS from enforcing the same.
Mr. Kelly has yet to rule on a motion for summary disposition filed by the Department of Attorney General on behalf of Ms. Hertel.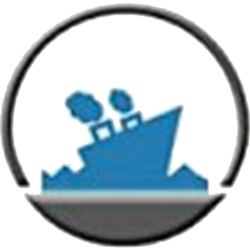 Latest posts by Staff Report
(see all)