John Ignatius "Jack" Wood, age 88 of Sault Ste. Marie, Michigan passed away May 9, 2021, at War Memorial Hospital.
Jack was born on May 28, 1932 in Grand Marais, Michigan to the late Herman and Mary (Yonkoski) Wood. He served his country in the US Air Force as a radio repairman on the front lines of the Korean War. He was a member of VFW and IBEW. After the war, he worked for the Corps of Engineers in electronic repair. Later, he worked for years as an electrician in the Detroit area before returning to the Soo and working at LSSU as an electrician. Jack enjoyed hunting, fishing, being in the wild, and cutting his own firewood until age 85.
Jack is survived by his children: Barbara (Daniel) Braun of Grand Haven, Theresa (David) Pobursky of Wyandotte, Diane (David) Rudolph of Trenton, and Suzanne (Anthony) Marriott of Anthem, AZ; five grandchildren: Stephanie, Aaron, Andrea, Joseph, and Nancy; and six great-grandchildren. Jack is also survived by his siblings: Mary Ann Fairfield of Grand Marais, and Patrick (Sylvia) Wood of Sault Ste. Marie. Jack was preceded in death by his parents, his wife: Christine N. (Dore) Wood, whom he married on April 23, 1955 in Waterville, Maine, and a brother: Richard Wood. A private family mass will be held later this year.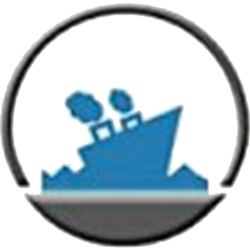 Latest posts by Staff Report
(see all)