Heidi Lynn Bailey, age 55, of Sault Ste. Marie, Michigan passed away Thursday morning, May 20, 2021, at her home surrounded by her family. 
Heidi was born on January 3, 1966, in Marshall, Michigan to the late Richard and Linda (Beebe) Ditto.She graduated from Newberry High School with the class of 1984. She pursued her education atLake Superior State University where she graduated with a BSN in 1988. 
In 1992 she married the love of her life, the late Frank Bailey, Jr. 
Heidi began her nursing career at War Memorial Hospital and for the last 27 years she was a dedicated employee of the Chippewa County Health Department. She enjoyed reading, puzzles, and family game nights but above all, her kids were her pride and joy. 
Heidi is survived by her four children: Emily (Tommy) Brown of Sault Ste. Marie, Frank (Hannah) Bailey III of Beaverton,Kelsey (Jeremy) Irvine, and Logan Bailey both of Sault Ste. Marie; one stepdaughter Ashley (Tyrell) Bell of FL;four grandchildren: Morgan Brown, Hunter Brown, Jeremy J.W. Irvine, and Olivia Bell. 
Heidi was also survived by her siblings: Dan (Katie) Ditto of IL and Mike (Laurie) Ditto of MO. She leaves behind many friends and extended family she kept close to her heart. 
A funeral service will be held at 12:00 noon on Tuesday, May 25, 2021, at C.S. Mulder Funeral Home with Pastor Dave Pearce officiating. Friends may gather at the funeral home from 10:00 AM until the time of the service.
A private burial will be at Drummond Island Cemetery. In lieu of flowers, donations can be made to the Chippewa County Health Department, Home Health & Hospice.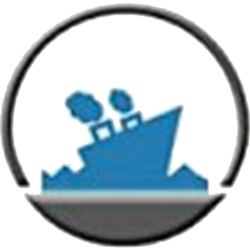 Latest posts by Staff Report
(see all)