Gordon Robert Earl, age 69, of Kincheloe MI, peacefully passed away Monday May 17, 2021 at War Memorial Hospital in Sault Ste. Marie, MI. He was born January 14, 1952 in Sault Ste. Marie MI at War Memorial Hospital to Wilbur and Ruby Earl.
Gordon will be remembered as a line handler at the Sault Locks where he worked until retirement. He will also be remembered by all as a Ham radio operator, a Great Lakes Boat enthusiast, Army veteran of 16 years, and a devoted husband.
Gordon is survived by his wife, Wanda K. Earl of Kincheloe MI; stepsons, Russell (Barbara) Coad of Mackinaw City, MI, Christopher Coad of IL; grandchildren, William Austin, Nicholas and Jonathan Coad, Stephen and Keeanu Jones, and Harley Coad.
Gordon is predeceased by his parents, brother Bernard Earl, and grand daughter Emily Austin.
A memorial service will be held at a later date.
Clark Hovie Galer Funeral Home assisted the family with arrangements.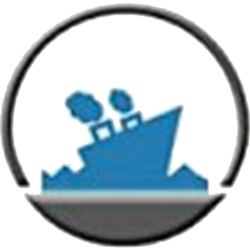 Latest posts by Staff Report
(see all)