Eugene Charles Ross, age 81, of Rudyard, Michigan, died May 16, 2021 at Castle Rock Retirement Center in St. Ignace, Michigan. He was born January 26, 1940 in DeTour Village, Michigan to Charles Hughes and Blanche Catherine (Polaczyk) Ross.
Eugene spent his early childhood in DeTour. At age 4, his family moved to Rudyard. During his years at Rudyard High School, he played basketball and later, often bragged about his awesome "left hook!" He met the love of his life, Paulette, "Polly," when she was in grade school. They married June 10, 1961 at the Rudyard Presbyterian Church. Shortly after, he bought his parents' farm. He was well known for quality hay sold through E & K Ross Hay Company. His hay fed the horses of Queen Elizabeth, the camels for the Saudi Arabian Camel Races, and the Budweiser horses. He also managed Goodhart farms for a few years. He retired in his late 70's.
Eugene was a Rudyard Township Trustee from 1964 through 1974. He served as the Rudyard Township Supervisor from 1974 to 1984 and later from 2000 to 2007. Eugene was an active member and elder of the Rudyard Presbyterian Church and was active in Farm Bureau for many years.
Eugene was known for his sense of humor and many shenanigans. He truly loved the farm life and was not fond of leaving the EUP. When he wasn't out in the fields, you could find him golfing or kicked back in his recliner watching TV.
Eugene is survived by his wife, Polly; children, Perry (Sheri) Ross, Grant (Trina) Ross, Colleen Rye. Cheryl Hendrickson. Brian (Nancy) Ross, and Gwen Malaska, all of Rudyard; grandchildren, Danielle (Jim) Girvin, Amanda Ross, Dennis (Allison) Ross, Cody (Kerry) Mayer, Corine (Mike) Nowak, Jessica Rye, Ben Rye, Zack Rye, Thomas (Jennifer) Hendrickson, Ryan Hendrickson, LeeAnne Ballentine, Brandon (Alicia) Ross, Kaycie Ross, Tyler Ross, Danielle (Kurt) Kammers, Hayley Malaska and Ross Malaska; many great-grandchildren; siblings, Nancy (Bill) Curley of Poynette, Wisconsin, Dorris Ferguson (Larry Keyes) of Boyne City, Margaret (Lynn) Adams of Lansing, Lyle (Cindy) Ross of Williamston, Roy Ross (Pat Wing) of Lansing; brothers-in-law, Robert Jarvie of Houghton, and Henry (Clara "Jo") Jarvie of Rudyard; sisters-in-law, Barbara Ross of Adrian, Prudy (Jim) Allen of Rudyard, Patsy Jarvie of Ludington, as well as many nieces and nephews.
Eugene was preceded in death by his parents, Charles and Blanche; his in-laws, Hank and Mabel Jarvie; sons-in-law, Ron Rye and Randy Malaska; brother, Bill Ross; niece Brenda Ross; brother-in-law, Otis Jarvie; niece Cindy Jarvie and sister-in-law; Renee Jarvie.
A Memorial Gathering will be held Sunday May 30, 2021 from 2:00PM to 5:00PM at Rudyard Community Center Hall, 18725 S. Mackinac Trail, Rudyard, Michigan.
In lieu of flowers, donations may be sent to Hospice or First United Presbyterian Church, PO Box 157, Rudyard, MI 49780.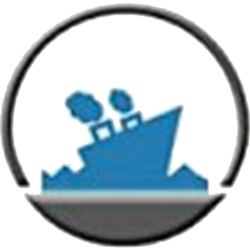 Latest posts by Staff Report
(see all)