Ethel Rae Autore, age 92, of Cedarville, Michigan, died April 19, 2021, at Cedar Cove in Cedarville. She was born on June 24, 1928, in Newberry, Michigan to Herbert and Gertrude Mae (Owen) Duff.
Ethel grew up in Sault Ste. Marie, Michigan, and graduated from Soo Area High School in 1946. She worked during her school years at A&P Grocery and began working as their bookkeeper after high school graduation. In 1949, she married Anthony "Tony" Louis Autore. Tony was a fuel oil delivery man for Standard Oil Company in the Sault Ste Marie area. In 1954 Standard Oil posted a new route in Cedarville and Hessel. Tony and Ethel moved with their young family to the "wilderness" in the spring of 1955. Tony delivered the fuel and Ethel was the bookkeeper/general manager for their home delivery business. In 1976 they bought out the Standard Oil operation and equipment in Cedarville and Hessel and established Autore Oil Company Inc. They continued to build and operate Autore Oil Company until their retirement in 1989.
Ethel was an active member of Our Lady of the Snows Catholic Church in Hessel, and the Alter Society. She was also a member of the Les Cheneaux Snowmobile Club.
Ethel enjoyed knitting for her family and friends—from sweaters, and hats to socks and mittens, she loved providing and giving to others around her.
Ethel is survived by her children, Steven (Tami) Autore of Cedarville, Michael Autore of Cedarville, John "Scott" Autore of Cedarville, Elizabeth (Denny Rye) Autore of Cedarville, and Kristi (Shawn) Merritt of Grand Rapids, Michigan; grandchildren, Dan (Melissa Jewell) Autore, Anthony (Tammy) Autore, Tanner (Flavia) Merritt, Wade Autore, Sheehan Merritt, Whitney (Zach Blamer) Autore, and Charlie (Shelby Lawrence) McConkey; and great grandchildren, Caliana May Bouschor, Easton Gerow, Arabella Autore, and Antonella & Izadora Merritt.
Ethel was preceded in death by her husband, Anthony; siblings, Dorothy MacDonald, Orel Grambort, Herbert Duff Jr, and Donald Duff.
Visitation will be held May 16, 2021 at Galer Funeral Homes & Cremation, 24549 S M-129 in Pickford, Michigan, from 3:00 P.M. to 5:00 P.M.
Mass of Christian Burial will be held May 17, 2021 at 12:00 Noon at Our Lady of the Snows Catholic Church, 261 S Island View Road in Hessel, Michigan.
Burial will be in Edgewood Cedar Cemetery in Cedarville.
Contributions may be sent to Meals on Wheels at Community Action Agency, 524 Ashmun Street, Sault Ste. Marie, MI 49783; Les Cheneaux Ambulance Auxiliary, PO Box 453, Hessel, MI 49745; or Les Cheneaux Fire Department, c/o Clark Township, PO Box 367, Cedarville, MI 49719.
Galer Funeral Homes and Cremation in Pickford, Michigan is serving the family. Condolences may be sent to the family at www.rgalerfuneralhome.com.
Anyone planning to attend, the family would like everyone to please take all Covid-19 precautions. Family will be spaced out to ensure social distancing and masks are to be worn. Thank you.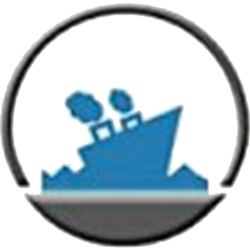 Latest posts by Staff Report
(see all)