Dorothy Ruth Tuohy, passed away on April 20, 2021 in Utica, Michigan at the age of 103.
"Ruth" was born on August 2, 1917 to George and Isobel McLeod Wixson, in St. Ignace, Michigan. In the year of 1935, her father passed away and Dorothy, shortly after that, headed downstate to go to secretarial school, and to get a job to help with the family income. It wasn't long after she was there that she meant up with Bill Benson, the boy her senior, who's family had shared their time between St Ignace and Detroit and she had gotten to know. Ruth had had a crush on him since she was a young girl, and he was waiting for his, "Little Ruthie," to grow up, and on August 6, 1936, they were married. Bill and Ruth were active in politics and in their community. In Ruth's later years she became interested in genealogy and was so proud of her Mackinac County roots, descending from John R McLeod and Caroline Goudreau McLeod, Caroline being the daughter of Amble and Marie Goudreau. Ruth also loved writing, and after much encouragement by her daughter, Pat, Ruth joined the Bennett Gross's Venice Library Creative Writer's Class. After many stories were written by Ruth, her son, Bill, helped her to compile them into a book, which was published when she was the ripe age of 98.
Before her father, George Wixson, had passed away, he gave Ruth, whom he referred to as; "Ootchie Gal" some strong advice; "Grow up to be like your Mom and Dad, "Ootchie Gal," and you'll live a happy life." And to that she did!"
Ruth was preceded in death by her husbands; William K. Benson and Gerald Tuohy, her parents and her siblings; Norman Wixson, Thelma Wixson Stuart, Nahum Wixson, Georgetta Wixson Hunter and also by her beloved son-in-law, James Wellington.
She is survived by her children; William Benson (Mona), and Patricia Wellington. Her grandchildren; Jon (Kathy), Jessica (Steve), Erin (Mahlon), Mary Beth, Betsy (Mario) and Maggie (Steve). Step grandchild; Al, Ron (Teri), Renee', Clint (Kelly), and numerous great and great great grandchildren. Also, her special niece Carol Colgrove and caregiver, Domoniqon Alford. A private family service will be held.
Wasik Funeral Home in Shelby Twp., Michigan and Galer Funeral Homes and Cremation in Pickford, Michigan are serving the family. Condolences may be sent to the family at www.rgalerfuneralhome.com.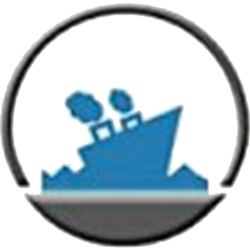 Latest posts by Staff Report
(see all)