Doris M. McKerchie, age 70, left her earthly home early morning May 18, 2021 surrounded by her family at War Memorial Hospital. She was born January 12, 1951 in Sault Ste. Marie, Michigan to the late Lawrence L. and Henrietta McKerchie.
Doris enjoyed her job as a bartender on and off during her working career. She also worked many years with Bay Mills at Kings Club Casino, Kewadin in St. Ignace, and the U.S. Park Service. She was a member of the American Legion and VFW. Doris was a very sociable person with many friends.
Doris is survived by her sons, Lawrence E. (Michelle) McKerchie of Sault Ste. Marie, Michigan and Shane McKerchie of Casper, Wyoming; siblings, Burton (Deb) McKerchie of Weed, California, Katherine Jewell of Sault Ste. Marie, Michigan, Lawrence H. (Ursula) McKerchie of Brimley, Michigan; uncle, Justin Roy of Mesa, Arizona; aunt, Evelyn Roy of M'chigeeng, Canada; five grandchildren and many nieces and nephews.
Doris is preceded in death by, her parents and brothers, Carl A. McKerchie and John Roy; sister-in-law, Joann Brown; and brother-in-law, Scott J. Jewell.
Mass will take place at the Holy Name of Mary Catholic Church with Father Nicholas Thompson officiating at 1:00pm on May 29, 2021 with visitation beginning at 12:00pm. Following the service the burial will take place at Hillcrest Cemetery in Raco, Michigan.
The family requests in lieu of flowers do something simple by making a donation to your favorite charity, greet and smile at a stranger, call a friend and hear their voice, visit a friend and spend time with them, or say a prayer!
Clark Hovie Galer Funeral Home assisted the family with arrangements.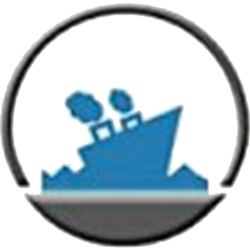 Latest posts by Staff Report
(see all)