David Dwane Fort, age 78, of DeTour Village, Michigan, died May 3, 2021 at home. He was born October 1, 1942 to Robert Clyde and Beverly Jane (Beasaw) Fort in Winona, Minnesota.
David grew up in Winona with his two younger brothers Darrel Fort and Donny Fort and two younger sisters Patti Fort and Mary Fort. He made his way to Stockton, Minnesota where he owned the bar "Dave & Carol's". He was married to Diane Nasack and they had three daughters, Lisa, Lori, and Lynn. He later married Carol Keller. He first retired to Lewiston, Minnesota and then DeTour. During his retirement, he kept a huge garden, though he always had gardens throughout his life. He loved to make Sauerkraut, jelly, and pretty much anything canned.
David enjoyed any kind of hunting, fishing, walks in the woods, and nature. He also had a passion for coon hounds, picking ginseng, berries and mushrooms, old coins, guns, birds, trees, and flowers. He had extensive knowledge of the outdoors. He was a great shot and loved to play pool and trap shoot. He enjoyed visiting with his friends and relatives. In Minnesota, everyone knew him as "Fuzzy" because of his beard and in DeTour he was "Tractor Dave" as he used his tractor for transportation around town.
David considered himself Lutheran and appreciated his friendship with Pastor Don Nemec.
David's family is thankful for Helen Klaus and her family who cared for and helped David with many tasks since Carol's death, including grocery shopping, rides to the doctor, cleaning, canning, and making sauerkraut.
David is survived by his children, Lisa (Jeff) Benter, Lori (Jason) Hultberg, and Lynn Fort; granddaughter, Brandy Sailsbury; siblings, Donny (Rita) Fort, Patti Fort (Alvin "Butch") Warnke, and Mary Fort (Leroy) Gierok; stepchildren, Carmen Keufenberg and Kevin Keller; and his coon hound, Charlie.
David was preceded in death by his wife, Carol; parents, Robert and Beverly; brother, Darrell "Whitey" Fort; and grandson, Adam Grote-Fort.
No services are planned at this time.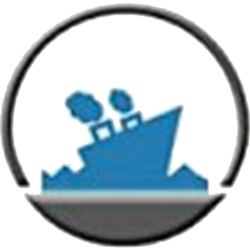 Latest posts by Staff Report
(see all)