The City of Sault Ste Marie will be undertaking a significant renovation/reconstruction project throughout the Downtown area this summer. The project, referred to as the "Downtown Access and Placemaking Project", is a $6+million investment in new roads, underground utilities, parking lots and Placemaking elements.
Placemaking inspires people to collectively reimagine and reinvent public spaces as the heart of the community. Strengthening the connection between people and the places they share, placemaking refers to a collaborative process by which we can shape our public realm in order to maximize shared value. More than just promoting better urban design, placemaking facilitates creative patterns of use, paying particular attention to the physical, cultural, and social identities that define a place and support its ongoing evolution.
In order to minimize as much disruption as possible, the project will happen in 4 phases. Each phase will be closed to any thru traffic or parking and will last roughly a month. The following outlines the schedule:
North Court Street (Start: May 17 to Completion, June 17)
South Court Street (Start – June 21 to Completion – July 15)
Oaka Alley (Start – July 19 to Completion – August 27)
Arlington (Start – August 30 to Completion – October 1)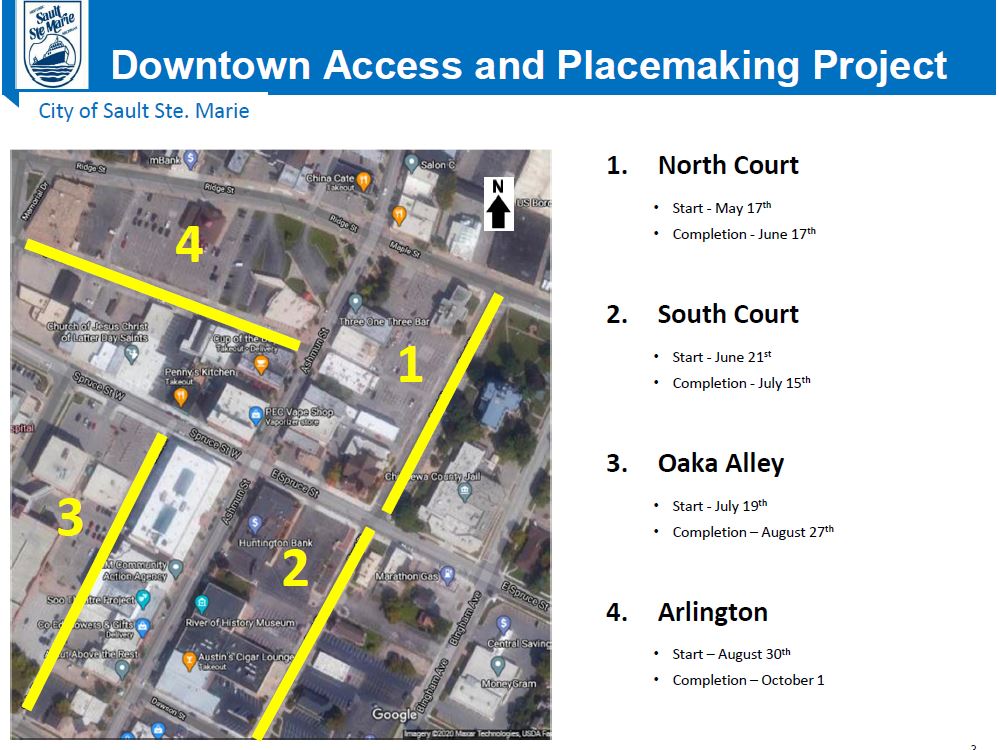 To help identify parking options during this time, we have developed a google map layer that anyone can access to find available parking lots. Some are metered, some are not. The following link can be used on a computer or a cell phone. We'll update it as the project moves though the phases and as we find other parking alternatives. Open parking is shaded purple and closed lots/roads are shaded red : https://bit.ly/2QWS9rq
We understand that this investment and the associated closures will create frustrations throughout the summer months. In order to help keep communication open, we are asking for questions or concerns to be emailed to Sue at sgoetz@saultcity.com.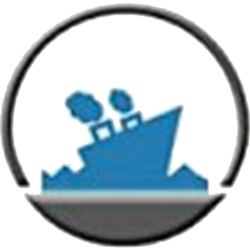 Latest posts by Staff Report
(see all)