Beverly Ann Kammers, age 84, if St. Ignace, Michigan, died on May 5, 2021 at McLaren Northern Michigan Hospital in Petoskey, Michigan. She was born January 8, 1937, in St. Ignace, to Adolph Fred and Anna Louise (Hansen) Litzner.
Beverly grew up in St. Ignace and graduated from LaSalle High School. Beverly knew from early on in life that she was a natural caretaker and enjoyed helping those in her community. She worked as a CNA for many years before an injury forced her to stop, although she never stopped caring for those around her. She worked many jobs but always showed care and compassion to those around her.
Beverly was known as Grandma Bev by everyone that knew her. She made quilts for everyone—friends, family, neighbors, everyone got a little bit of love from Grandma Bev. She loved her family dearly and was strong in her faith, often reading her bible and praying. Grandma Bev also enjoyed crocheting and listening to her favorite music, like Elvis Presley. She always looked forward to visits from her family and sometimes you could find Grandma Bev watching one of her favorite murder mysteries or crime shows. Some days, if you came to visit Grandma Bev, you would find her sitting out on the deck bird watching and feeding the neighborhood squirrels. Beverly touched the heart of many people and will be greatly missed by all who had the pleasure of knowing her kindness.
Beverly is survived by her seven children, twenty-three grandchildren, twenty-seven great-grandchildren and seven great-great-grandchildren, along with another great-great-grandchild on the way, and two sisters, Nancy Kammers and Brenda St. Onge, as well as numerous nieces and nephews.
Beverly was preceded in death by her parents; husband, Joseph Dean Kammers; six brothers; two sisters; grandson, Skylar Kammers; and step-daughters, Marilyn "Tooty" Mitchell, and Mary Kammers.
A visitation will be held on Saturday, May 8, 2021 from 11 AM until 12 Noon at the Zion Lutheran Church, 999 S. State St., in St. Ignace. The Funeral Service will follow at 12 Noon.
Burial will be at Edgewood Cedar Cemetery in Cedarville, Michigan.
Memorial Contributions may be sent to the Mackinac County Animal Shelter, 100 S. Marley St, St. Ignace.
Galer Funeral Homes & Cremation in Pickford, Michigan is serving the family. Condolences may be sent to the family at www.rgalerfuneralhome.com.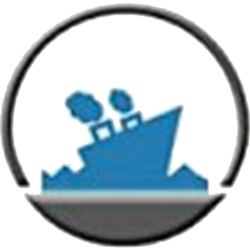 Latest posts by Staff Report
(see all)