James Carl "Jim" Hazley, age 73, of Kincheloe, Michigan, passed away Sunday, May 16, 2021, unexpectedly at his home.
Jim was born on September 2, 1947, to Eleanor (Boltz) and Clifford Hazley. On May 24, 1969, he married Alice (Shimpeno) Hazley in Oakmont, Pennsylvania. Jim completed a long career in the Coast Guard; serving his country for over 30 years. He retired at the rank of Chief Warrant officer 4th Class. During his Coast Guard enlistment, Jim had duty stations from New York to Alaska, with stations in Hawaii and Turkey along the way. His last duty station was Sault Ste Marie, Michigan, where he and his family settled after retirement. Jim enjoyed gardening, skeet shooting, hunting, and fishing. He was a member of the Chippewa County Shooting Association and the National Rifle Association; and attended the First Free Methodist Church in Sault Ste Marie. Gardening was Jim's retirement passion. He worked for years to breed the perfect tomato for canning and was always ready to help others with gardening questions. He once grew a giant kohlrabi that won a ribbon at the county fair. He grew giant pumpkins that he entered into a contest at a local farmers market; Jim didn't win that one. He showed up thinking he had a giant, and he had the smallest one by over a hundred pounds!
Jim is survived by his wife of 52 years: Alice Hazley, his two sons: James (Tammy) Hazley JR of Sault Ste Marie, MI and Peter (Tonja) Hazley of Wasilla, Alaska; and two grandchildren: Spencer and Mya Hazley also of Sault Ste Marie, MI. He is survived by two sisters: Nancy (Rick) Baker of Richmond, Virginia, and Lorraine Nacey of Leechburg, Pennsylvania.
Jim was preceded in death by his parents and his sister: Ruth Hazley.
A memorial service will be held at the First Free Methodist Church in Sault Ste Marie, MI on June 4, 2021, at 10:00 am; followed by a graveside service at Bethel Cemetery in Pickford, MI. In lieu of flowers, donations can be made to the First Free Methodist Church or the Sault Ste Marie Food Pantry.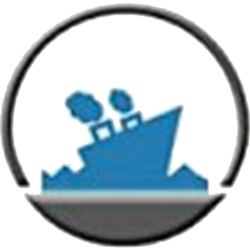 Latest posts by Staff Report
(see all)